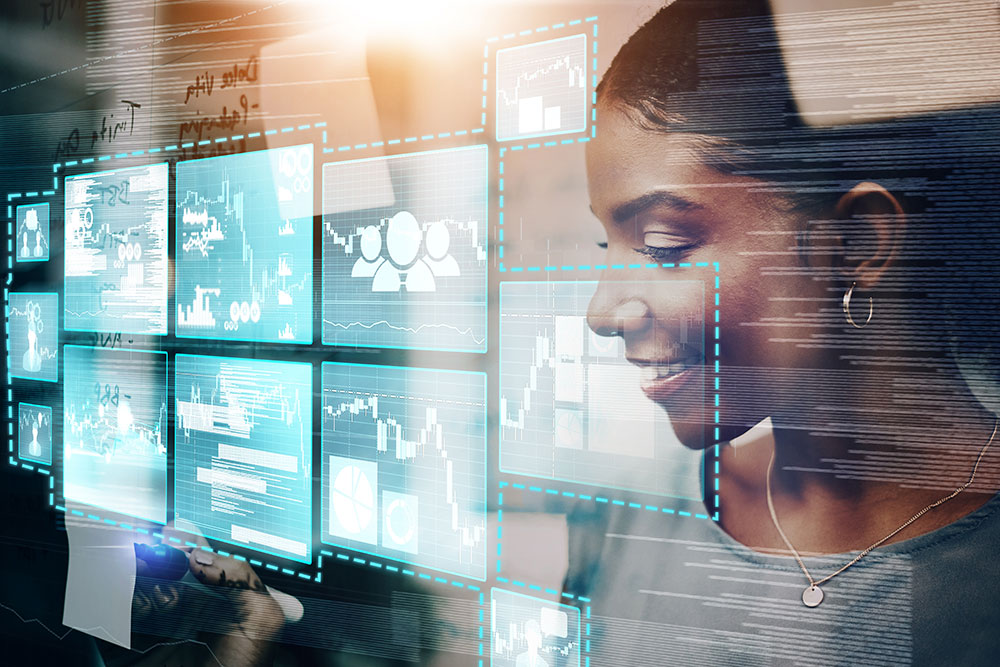 Business success is about understanding and meeting or, better yet, exceeding customer needs. But what if those needs have to do with the latest technologies? And what if there's a gap between what your customers want and what you're currently able to provide? Maybe it's time for a digital transformation.
B2B analysts say that 61 percent of buyers now prefer to do research online, up from 53 percent five years ago. On top of that, 67 percent prefer not to interact with a sales representative as their primary source of information. Also, 70 percent think buying online is the most convenient way to purchase products and services. 
The bottom line is that while there will always be a time and place for relationship-building and personalized service, technology can give you a real edge. It can boost efficiencies, reduce costs and streamline experiences, making it fast and easy for customers to access information, make decisions and purchase products and services.
As women business owners, many with small or micro businesses, the thought of learning and funding new technologies can feel overwhelming. But the good news is this: Digital transformation became mission critical over the past few years since the pandemic hit, so you may be farther ahead than you think.
Here's what experts say are must-have technologies right now to consider as you explore your business' digital capabilities and if a transformation (or even just a refresh) is in order: 
Customer Relationship Management (CRM): CRM tools like Salesforce are cloud-based software for managing relationships with leads and existing customers. Use one to improve usage growth, enhance lead conversion and decrease marketing costs. 
Payment-Processing System: You want to make it as easy as possible to accept different forms of payment from customers. Check out payment-processing options from NAWBO's banking partners or platforms like PayPal or Apple Pay.
Cybersecurity Solutions: Digital tools make life easier, but they can also invite new threats. You want to protect confidential company data like customer payment details. According to Tech Journal, these are the top cyber solutions for small businesses.
Project Management Platform: Keeping track of deliverables and deadlines equals the timely delivery of products and services, which equals satisfied customers. If you have multiple people working on multiple projects, try a tool like Trello.  
Inventory Management Software: Inventory tracking is a big concern for product-based businesses. The right software can improve your data analytics and reporting and streamline operational workflows. Here are some software ideas from Money.
Social Media: Social media is an extremely valuable marcom tool for small businesses. Focus on the one or two platforms that best align with your target audience—for example, TikTok for younger consumers or Facebook for older consumers.
Website Optimization: Your website is your digital storefront. By optimizing it for search engines, you can generate new leads for your business. From creating great content and using the right keywords, there are some ways to boost SEO for free (or nearly free).
Location-Based Technology: A localized web presence ensures your business appears in area-specific listings. Make sure your business name and other information are consistent across platforms like Yelp. Additionally, check out Google My Business to create a custom profile and link it to Google Maps.
Lastly, as a woman business owner, you have to stay informed and ahead of the competition. This means constantly learning. Look for online education platforms to help. You'll find 24/7 free resources in the NAWBO Institute with education from both NAWBO and Cultivate Advisors as well as through NAWBO partner platforms like Verizon Small Business Digital Ready.
I can't wait to see how you use technology to transform your business success in the weeks and months ahead!

—Karen Bennetts
  2022-2023 NAWBO National Board Chair