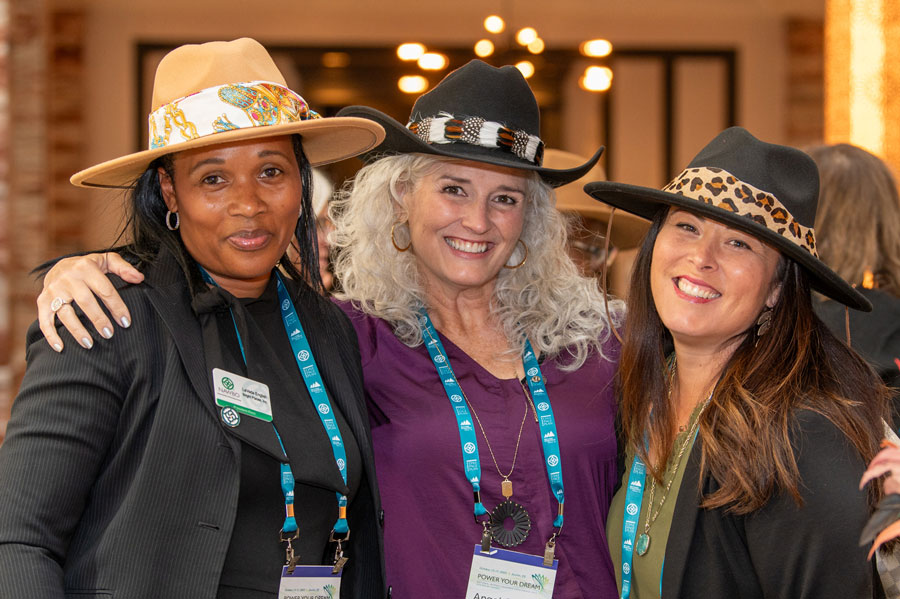 Wow…just wow! We always say that there's a certain energy and excitement to NAWBO's signature national event—the National Women's Business Conference—that you can't experience anywhere else and I can confirm it's as true as ever.
This event that's all about powering the dreams of our nation's women business owners was held last week in Austin, Texas. We had all the things you'd expect from an amazing trip: a cool city, time to relax and connect (or reconnect) and fun shopping, dancing and celebrating. Yet there was SO much more to it.
In 1975, a group of women founded NAWBO to advocate, educate, empower, connect and elevate women business owners. Together, they helped to pass game-changing legislation over the years like H.R. 5050, which celebrates its 35th anniversary on October 25th. Also known as the Women's Business Ownership Act, it gave women the right to access capital without a male co-signer, established the Women's Business Center program and was the genesis of the National Women's Business Council. H.R. 5050 laid a solid foundation for all future NAWBO advocacy efforts…and for every woman business owner then, now and for generations to come.
For women entrepreneurs working to scale and grow their businesses and for those who are just now thinking about entrepreneurship or starting out, this year's conference was indeed an amazing experience—one that included fun and connections as well as inspiration, education, resources and more to set a powerful foundation for success now and in the future.
The theme of this month's NAWBO ONE is appropriately "Power." For me, this word immediately brings to mind the power of women business owners and the important work we are all part of as NAWBO leaders and members in strengthening our communities, and in turn, our economies.
The latest data from our partners at Wells Fargo shows that in 2023, there are more than 14 million women business owners—of all industries and demographics—in communities across the country. These entrepreneurial women:
Represent 39.1% of all U.S. enterprises—with thousands of these women business owners who are NAWBO members in most major U.S. cities.
Generate an estimated revenue of more than $2.7 trillion.
Employ more than 12 million workers—that's one in seven jobs among privately owned companies.
Are growing at 1.5 times the national average, outpacing men and equally owned privately held businesses by 200 percent.
In fact, research points to women-owned businesses as the primary engine in U.S. economic growth and success. The bottom line: When women do well, the economy does well.
That's why NAWBO and an event like our National Women's Business Conference are so critical. We have fun and deepen our connections, but we also power the dreams of the women business owners who are powering our local, state and national economies.
Thousands of these 14 million women already belong with NAWBO, but imagine the impact we can have together if even more joined us. I know I've found the most incredible, like-minded women business owners in NAWBO who inspire, challenge and bring out the best in me. This same opportunity is just waiting for women business owners who don't yet know NAWBO.
Our Fall Membership Campaign is happening now through November 30th, and it's a tremendous opportunity for these women to power their dreams, communities and economies—and save. Please consider sharing your love for NAWBO with your network this month and sharing this link so that they can join us!

—Lisa Coppola
  2023-2024 NAWBO National Board Chair