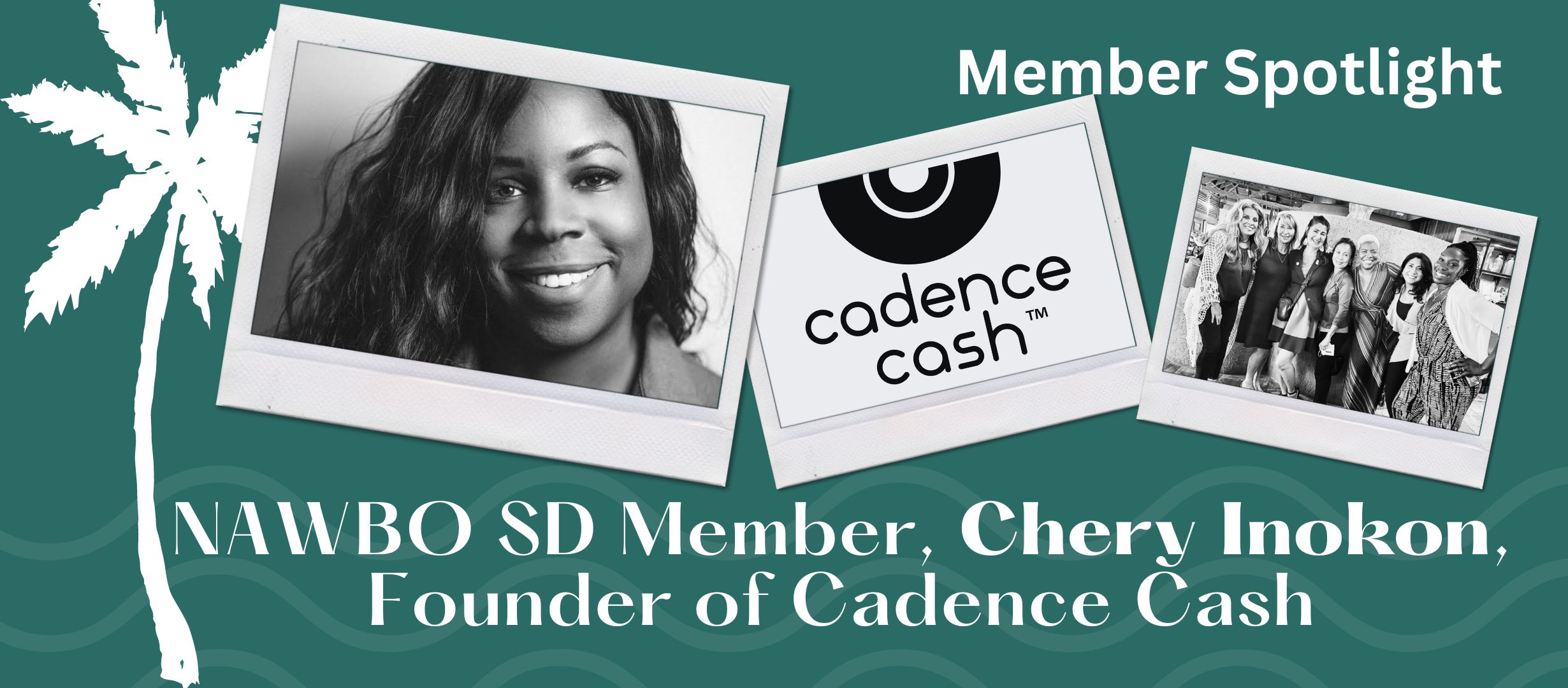 How do you define success?
To me, success is synonymous with freedom. It means having the ability to live life on your own terms, without any constraints holding you back. It's the freedom to spend quality time with loved ones, travel to new places, pursue your passions, and make a positive impact in the world. Success is about tapping into a higher power and unleashing the boundless creativity and inspiration that lies within us. It's about being empowered to create change and leave a lasting impact on the world, ultimately making it a better place for all.
Tell us about your business
Cadence is a trailblazing financing alternative designed to help all businesses, but with a special focus on mission-driven women and minority-owned small businesses, gain access to the funding they need to keep their operations running smoothly. If your industry adheres to standard Net 30, 60, or 90-day terms, you no longer need to wait weeks or even months for remittance. Use our app and get paid upfront. Our platform is designed to provide seamless and secure online money transfer services to our users. We understand that access to capital is critical to any business looking to achieve long-term success, and that's why we offer advanced features such as instant payments and low transaction fees. Our cutting-edge technology empowers businesses to manage their finances with ease, simplify their financial life, and experience a new level of convenience and security in the world of digital payments. We are committed to supporting mission-driven women and minority-owned businesses. As financial and technology entrepreneurs who own and operate a women and minority-owned business, we have personally experienced the challenges of accessing capital to grow and thrive. This is why we created Cadence - to help businesses unlock their working capital and provide them with the funds they need to grow, hire additional employees, invest in new equipment, or take on larger customers. With Cadence, you can take control of your finances, improve your cash flow, and achieve your growth goals. Join us today and experience a financing solution that truly works for you.
What is your biggest professional achievement?
One of my most significant professional achievements is my steadfast refusal to accept rejection as an answer. I encountered a potential donor who had not given to our organization in over three decades. Despite being initially hesitant, I summoned the courage to contact them and scheduled a meeting. During our meeting, the donor proceeded to detail their busy schedule, which left them with just a brief window of free time - a mere 15 minutes. Rather than being discouraged, I seized the opportunity and asked for those 15 minutes. To my surprise, the donor was intrigued by my boldness and agreed to grant me 30 minutes instead. I used that time to share passionately about our organization, and the donor was impressed by our mission and vision. In the days that followed, I received a call from the same donor, offering a stunning $20 million dollar gift in support of our cause. Looking back, I am incredibly proud of my determination and persistence in pursuing this donor, even when the odds seemed stacked against me. By refusing to take no for an answer, I was able to forge a meaningful connection with this individual, and the resulting gift will enable us to make an even greater impact in the world. Overall, this experience has taught me that the power of persistence and perseverance can yield incredible results, even in the face of seemingly insurmountable obstacles.
If you could collaborate with anyone, who would it be and why? 
The entity with whom I would most like to collaborate is my higher power. As a believer in the existence of a power greater than myself, I am convinced that this power possesses an infinite reserve of divine wisdom, inspiration, and creativity that have shaped the world as we know it. Indeed, it is my conviction that the very forces of nature themselves are a testament to the work of a higher power. In my view, the potential for such a power to inspire and influence not only creation but also the realms of business and service to others is boundless. The power that animates all things could be an invaluable resource for those seeking to make a positive impact in the world. Indeed, I see limitless possibilities for a partnership between this power and humankind, as we strive to use our collective skills and knowledge to help others and build successful ventures. By tapping into the boundless reserves of creativity and inspiration that are at the disposal of this higher power, we could achieve outcomes beyond our wildest dreams. Overall, I am deeply convinced that working alongside my higher power could lead to transformative changes in the world and the betterment of all humanity.
What is the biggest challenge you've overcome professionally? 
One of the most significant career challenges I have faced was finding the courage to prioritize my passion over financial gain. Previously employed as a bank executive, I had an epiphany that my heart wasn't truly invested in my work. Thus, I made a bold decision to resign from my position, sell and give away my belongings, and relocate overseas for a year. My overseas adventure opened my eyes to a new world, and I discovered that I was no longer content with living an ordinary life. My desire to make a positive impact on the world led me to shift my focus towards fundraising and assisting individuals in need with gaining access to capital. This transition has been both challenging and fulfilling as I navigate the uncharted waters of social entrepreneurship. Overall, my journey has taught me the importance of following my heart and pursuing work that aligns with my values. Though it can be daunting to leave behind the safety and security of a steady income, the reward of fulfilling work that makes a difference in the world is worth the risk.
What is a fun fact that people may not know about you? 
An interesting tidbit that many may not know about me is that I am an enthusiastic flautist. My passion for playing the flute started at a young age of seven. Ever since then, music has played a significant role in my life, with long hours spent practicing and honing my craft, even at the expense of watching cartoons or other leisure activities. My love for the instrument has led me on an incredible journey, including being a part of an international orchestra. This experience opened up new doors and allowed me to connect with fellow musicians from around the globe. To my delight, my dedication and hard work were recognized when I received the honor of playing the flute at two of the most prestigious music venues in the world - Carnegie Hall and The Kennedy Center. These opportunities were truly unforgettable and allowed me to showcase my skills to a broader audience. Looking back, my love for the flute has enriched my life in countless ways, from providing me with a creative outlet to connecting me with other like-minded individuals. I hope to continue playing and sharing my passion for music with others for many years to come. Overall, my experience as a flautist has taught me the value of hard work and perseverance in achieving one's dreams, and how a passion for something can enrich one's life in ways that one could never imagine.
You can find Cadence Cash Here