The circular economy is a production and consumption model that ensures sustainable growth over time, with far less environmental impacts. With the circular economy, businesses can help to drive the optimization of resources, reduce the consumption of raw materials and recover waste by recycling or giving it a second life as a new product. Here, we speak with three NAWBO members whose businesses all impact the circular economy in unique ways: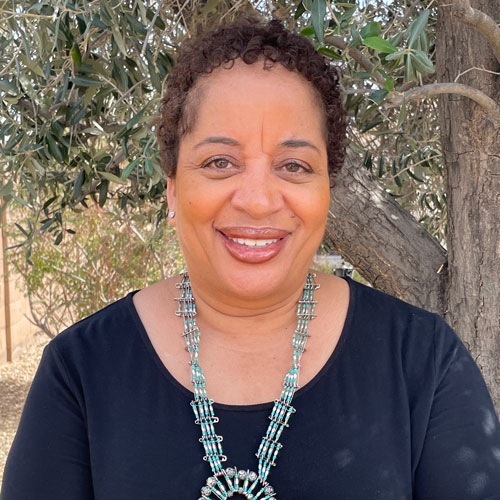 Elaine Birks-Mitchell, The Bra Recyclers, Arizona
(recently honored at the Governor's Volunteer Service Awards with the Inspired Adult Leadership Award for her work with The Undie Chest)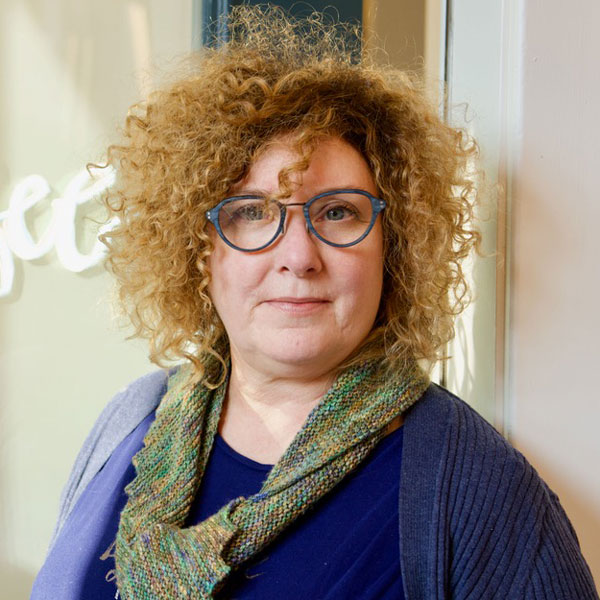 Kate Vrijmoet, necessary & sufficient coffee, Illinois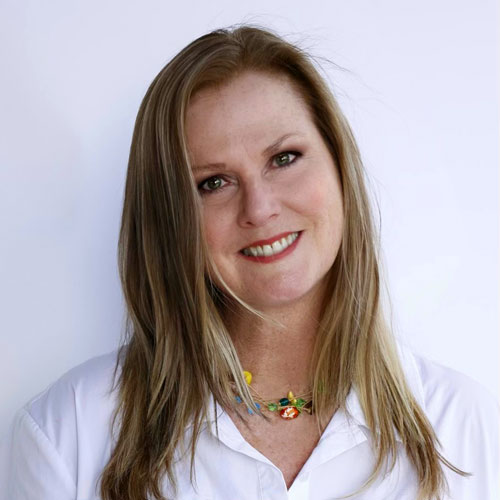 Kara Mac, Kara Mac Shoes, New York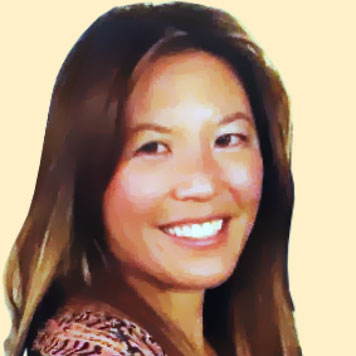 These women business owners are part of a new whitepaper developed by NAWBO for our international affiliate partner Les Femmes Chefs d'Entreprises Mondiales (FCEM) to highlight the state of the circular economy in America, specifically related to U.S. women business owners. A very special thanks to Gina Lee, founder of Circular CoLab, who has done extensive research in this space and contributed this research to NAWBO's whitepaper. You can read more about Gina, Elaine, Kate and Kara in the whitepaper here.
TELL US ABOUT YOUR BUSINESS.
Elaine: The Bra Recyclers is a social enterprise clothing recycling company, specializing in the recycling and reuse of pre-loved bras, new underwear and other lingerie. We bring together retailers, consumers and nonprofits to address the social and environmental impacts of extending the life of textiles that can support families in need around the world. 
Since 2008, we have been advocates of the circular economy to help support our planet and the people who live on it. We offer a simple and scalable process to retailers and consumers, to extend the life of underwear while reducing their carbon footprint, waste and water pollution. As part of our mission, we partner with local organizations that provide job opportunities for individuals with disabilities that give them the opportunity to give back to their community and be more self-sufficient. 
Kate: On September 20, 2019, I opened a tiny, take-out window, walk-up, specialty coffee shop in West Logan Square with a focus on community, sustainability and craft. I partnered with local businesses and women-owned businesses like Spoke and Bird, Collective Resources Compost, You're a Cookie, Fig Catering, Clare Johnson Landscape Architect, Marketwell, FireSigns, Theresa Rubino, CPA, Danielle Moles Creative, as well as my roasting partner, Olympia Coffee Roasting Company, who has a quality-of-life mission, award-winning beans, trailblazing, fair for all practices and transparency.
We're Oceanic Global Blue Action Certified—nearly everything we have is compostable and we've diverted over 34,000 pounds from landfill to healthy soil. We're also one of the inaugural 100 U.S. businesses to become living wage certified. In 2022, we won Chicago's Best Coffee Shop.
Kara: I invented women's shoes that can instantly change into different looks by swapping out the proprietary heel covers, the sandal straps and the toe clips; we refer to them as "shoe candy". Wearers can get multiple looks out of a single pair of shoes, making them convenient for travel and decreasing the number of shoes purchased in a lifetime while still fulfilling the desire for different looks. 
The footwear industry poses a serious environmental threat to the planet due to the toxins, chemicals and fossil fuels emitted during production. Too few companies have stepped up to the plate to lessen the harm to Mother Earth and the humans who make the shoes. The average woman owns 19 pairs of shoes at any one time and most of those shoes are rarely worn, ending up in landfills or incinerated, releasing toxic chemicals into our groundwater and atmosphere.
This year, I designed and sampled the first 100% eco-friendly leather boots that are comfortable, durable and will last a long time, but once they hit the waste-yard, will biodegrade 90% faster than any other leather shoe. I am on a mission to reduce waste by educating women that you can own less but wear more and keep more shoes out of the landfill. This collection is being crowdfunded on I Fund Women.
WHAT WAS YOUR MOTIVATION FOR FOUNDING IT? 
Elaine: I watched my parents give so much of themselves to their community as I grew up, and I wanted to figure out how I was going to leave that same legacy. Knowing that the corporate world was not going to be my retirement plan, I needed to figure out how I could use my gifts, passions and values to sustain myself and still support my community. Not an easy task, but the peace of mind and knowing that I am involved in something that can impact the lives of thousands around the world makes all the sleepless nights worth it.
As the founder of The Bra Recyclers and The Undie Chest, my motivation is to unmute the conversation about underwear and hygiene poverty and create partnerships to help us restore dignity back to families in need. 
Kate: Necessary & sufficient coffee began as a Placemaking in Art project. Placemaking in Art is a lesser-known branch of fine art that activates spaces for community connection and societal good. The cafe was my way of proactively responding to xenophobia during a period of extreme political vitriol. My life's mission is to foster deep connections within and among us. Creating a low-social-risk way for neighbors to talk to one another, and to see their common humanity, is my way of contributing to a kinder, safer community.
The name, necessary & sufficient, is a math term to describe the conditions required for a proof, the solution must be both necessary and sufficient. That's what this tiny, take-out window, neighborhood café is—necessary & sufficient to foster community connections and wake people up.
Kara: I had a problem that I wanted to solve for myself and thought that I could not be the only woman who had this problem. During my last position as a design director, I was commuting from Westchester, New York, to Grand Central Station. Then, I had a 20-minute walk to get to my office. I was greeted by a dozen pairs of dress shoes that were under my desk and would choose a pair that worked with my outfit of the day. I often had evening events that would require dressier shoes so many times there was a pair in my travel bag along with my laptop, paperwork and food. I wondered, why do I need so many shoes to get through my days? This sparked an idea to search the footwear market to see if there was a solution. I scoured the internet, looking for a shoe designer who had addressed this issue and it didn't exist, so I invented it. I wanted to create a shoe that could be manufactured with a variety of options. 
DID YOU SET OUT FROM THE BEGINNING TO HAVE A BUSINESS WITH IMPACTS ON THE CIRCULAR ECONOMY OR DID THIS EVOLVE OVER TIME?
Elaine: When I started The Bra Recyclers, I knew the social impacts we would make by providing bras and underwear to shelters and transitional programs around the world. The circular economy, which they were not really calling it this in 2008, was a means to help me achieve the goal of providing thousands of women and girls with bras and underwear while also reducing the number of usable textiles going to our landfills.
Kate: I set out from the beginning to create a business with an impact on the circular economy. Before opening my café, I spent nearly two years doing a deep dive into the specialty coffee industry. Specialty coffee is a combination of science and art with a social justice mission. It's challenging, exciting, and has a visible positive impact on small communities around the world. I conducted a dozen informational interviews with local small specialty cafes, attended the national SCA (Specialty Coffee Association) conference, and CoffeeFest conference, I enrolled in barista certifications courses, coffeeshop management classes and machine maintenance and operation classes, and conducted first-hand competitive research in the area and across the city. I polled the neighbors surrounding my location asking them what amenity they wanted, the input was unanimous—coffee shop, please!
Kara: I had no choice but to let it evolve naturally. The eco-friendly materials were not available during the years I started manufacturing the shoes. It has only been a few years or so that the leather developers started to use chrome-free leather and a lot of plant-based leathers were also being created worldwide. Vegan leather and traditional leather footwear remain largest polluters and waste accumulators in the fashion industry. Vegan leather, unless plant based, is almost always plastic and lasts for centuries, eventually breaking down into harmful microplastics. Traditional leather is tanned in a bath of chromium, which is an incredibly harsh chemical that releases toxins into the ground, pollutes water systems and harms workers. 
Eco-friendly is my #1 priority from production to shipping. This responsible footwear approach helps forge an emerging trend. Up to this point, sneaker companies, such as Allbirds and Blueview, feature recycled or biodegradable materials, but leather boots like these are a first. 
WHAT CHALLENGES OR OBJECTIONS DID YOU FACE AND HOW DID YOU OVERCOME THESE?
Elaine: I don't think there is enough space in this article to list all of the expected and unexpected challenges and objections that we faced. But the top three are:
ITS NOT EASY BEING GREEN AND DOING GOOD. Most consumers don't have much knowledge of the textile recycling industry. When you look at where we fall in the supply chain for the retail industry, it is typically at the end of the supply chain and most retailers are not required to share what happens with their overstock, returns or scraps.
The good part of being new to the industry was that you don't know what you don't know, so you can create new norms and challenge the status quo on how to do things. And that meant being a bit more transparent and educating the consumer and retailers about the industry.
DOING GOOD COST MONEY. We need to change the mindset that IF YOU ARE DOING GOOD, YOU SHOULDN'T BE MAKING MONEY FROM IT. This was and still is one the biggest challenges of social entrepreneurs. We try and educate people on what it cost to do good (e.g., labor, warehouse space, shipping, advertising, etc.), but in the U.S. we still have a long way to go to promote that for-profit companies can and should give back as much as nonprofits.
GOOD PEOPLE WHO WANT TO DO GOOD ARE HARD TO FIND. Our industry is very labor-intensive and finding good people was very difficult as we grew. Our mission expanded over the last 5 years, and one key area was providing employment for people with disabilities to grow our business and leverage their value.
We have been fortunate to have the most amazing partnerships with two local organizations. They provide job opportunities for individuals in our community who cannot work in a normal work environment because of mental or physical challenges. 
Kate: When COVID-19 was on the horizon, I utilized my contacts in the PNW early and was ahead of the looming pandemic. Convincing my staff to pivot took some time, but by mid-February, I was able to mobilize my manager to work with me to create our COVID safety plan, which we published after sharing it with our alderman and local chamber. This early pivot made us proactive instead of reactive. I began carrying grocery items for the community and produce boxes. I partnered with local non-profits so that neighbors could support neighbors in need by purchasing a produce box from us and distributing it through the non-profit. I scrapped the idea of a sidewalk cafe, my landscape architect reimagined the space to be a respite, a beautiful and calm garden with responsibly socially distant seating. I worked with my payroll company to get benefits, EAP, 401k and health benefits for my employees as well as jumping on the CARES Act COVID Sick Pay opportunity through my payroll company so that my employees could be paid while quarantining. I invested in a medical grade UVC light and Merv-13 ventilation filters. We stopped taking cash and started soliciting donations for the Caffe Sospeso program—a pay-it-forward coffee program for the neighbors and from the neighbors because we knew having a cashless system created inequities. 
Kara: Before the pandemic, I was really hoping to make my shoe line eco-friendly now that I had proof of concept and I had customers, and women were reacting to the convenience to travel with one shoe and wear multiple looks. The problem was that "it was a pandemic". I ended up closing my retail brick and mortar store. The other 70% of my revenue just disappeared from in-person shows and conferences where I would take a lot of orders. I had to pivot to digital online sales, which was a two-fold process. I had to pivot the business so that I could still get sales direct to consumers, which was very difficult especially when you are doing 12 sizes in a particular shoe and women were uncertain about ordering. So I did everything I could to make the sizing simple and offer free roundtrip shipping on your first order. But to make the shoes sustainable at that point was not an option. Communicating with the factories was not possible, everyone was on lockdown. Thankfully, I am back in Brazil where I started in 2014, and thrilled to find out eco-friendly manufacturing is what they are pursuing. The leather is chromium free, using insoles that are easy to dissolve, natural leather soles and carved wooden heels. So once that shoe, boot or sandal gets put in the landfill whenever that is, it is going to biodegrade, faster than a typical leather shoe.
FOR OTHER BUSINESSES THAT MAY WANT TO TACKLE CIRCULAR SUPPLY ISSUES, WHAT ADVICE CAN YOU OFFER THEM?
Elaine: Understand the supply chain. Decide where you want to get engaged in the supply chain for whatever products you will be working with. Join trade associations. Relationships are key in the industry. Determine your value proposition. What will you offer that is different or not offered to those companies in that area of the supply chain?
Kate: Do it! Understanding how the systems interact with each other is important. I'm not talking trash, I'm talking personal satisfaction. I can't solve the climate crisis, but I can do this small thing that plays a part in best practices, models sustainability for customers, partners, and employees, and most importantly, makes me feel good about my work. Compostable products are more expensive. And I find that customers who share our value for sustainability, community and quality of craft, also feel good about their choice to patronize our business. I'm looking forward to our new cafe opening in May 2023 in the Printers Row neighborhood to take our sustainability model further. We plan to partner with Foreverware—a subscription service for take-out cups that are returnable and reusable. 
Kara: I continue to be immersed as a member of so many different circular and eco-friendly services that are in tune with conscious fashion and materials. Being aware that people or companies are ahead or behind you, what they're working on and does it pertain to your product is key. Anyone who is or wants to be in this space needs to be connected with the companies that are out there. There is so much to learn because innovation occurs daily—whether it's on social media, in a blog or part of a subscription service. Examples are Sustainability Magazine, Fashion Dive, Causartist and the Conscious Fashion Campaign. Then, there are podcasts like Hot Buttons by Rachel Kibbe and Shilla Kim-Parker, Manufactured by Kim van der Weerd and TOMRA Talks Circular by TOMRA. The list goes on and on.