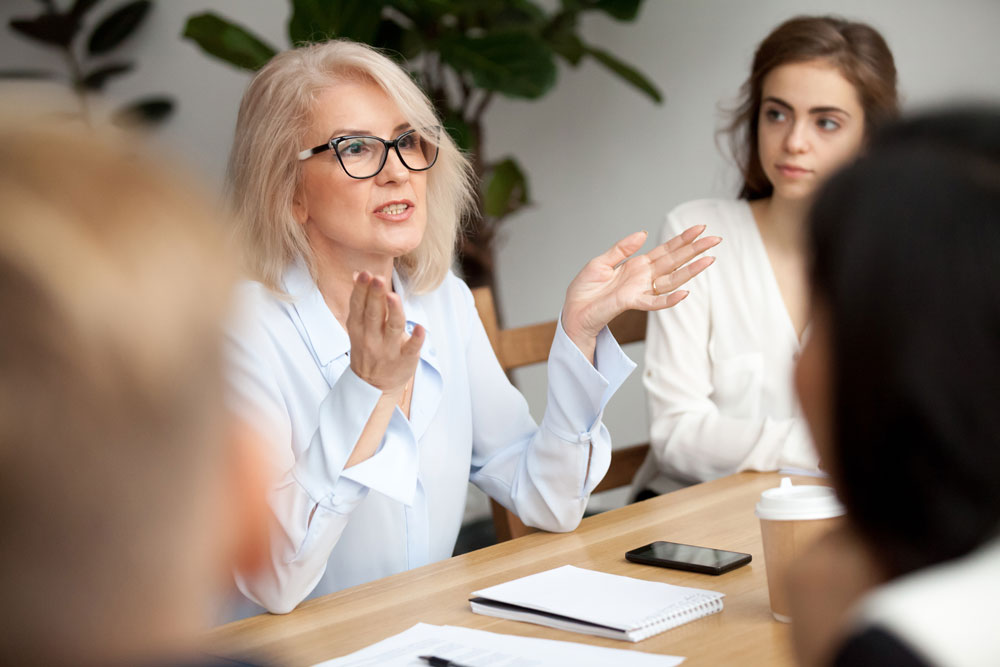 By Stephanie Magurno, Business Advisor at Cultivate Advisors
With the Great Resignation and the discussions around essential workers in the midst of the pandemic, many employers have experienced high turnover rates, hiring challenges and a struggle to compete for top talent. One of the best ways to hire and retain great people is having a great company culture. According to a study by Zogby Analytics, nearly half of job candidates say company culture is very important in their job selection criteria and the reason they are seeking new opportunities in the first place. So, how can you ensure you're one of the companies that recruits and retains the best employees? Read on for five easy ways to build a great company culture that sets you apart from the rest.
1) Be clear on your company vision and values, then hire accordingly
The first part of this requires you to know what your company's vision and values are, so if you don't, you'll need to start there. Once you're clear on where you want the company to go and you have a set of values specific to you, your brand and your business, share them with your team and get their buy-in. Moreover, share your vision and values IN the hiring process and gauge how aligned your candidates are with those. How do you do that? Ask questions to find out. For example, if one of your values is "willingness to do whatever is needed," then ask the candidate to tell you about a time they had to do something that wasn't part of their job description and how they handled it. This will shed light on their commitment and readiness for the job.
2) Leadership leads
In other words, never ask someone on your team to do something you are unwilling to do yourself. Lead by example rather than "do as I say, not as I do." Address conflicts and problems rather than avoiding them and burying your head in the sand. Be responsive to your team; do not leave them hanging. Take responsibility for failure when necessary and take the steps needed to ensure success together.
3) Learn from mistakes, rather than punishing them
When someone on your team makes a mistake, find the root cause, address it and then teach them to do the same. When your staff do not fear reprisal or rancor for an error, they will admit mistakes rather than cover them up. They will take action to ensure they are not repeated. This not only saves others from making the same mistake again as you improve your processes and procedures, but it saves you from the high cost of turnover (remember that it costs up to 30% of the annual pay of an employee to hire and train them).
4) Take care of your team and your team will take care of the company
Taking care of your team starts with giving your employees what they need and making sure that what they need aligns with what you can offer. Find out what a potential hire's goals are before hiring so you can understand what is most important to them in a job. For students or single parents, that could be a flexible schedule or a specific compensation to pay bills. For recent grads, it could be the opportunity for advancement or perhaps to learn a certain skill. For others, they could be seeking a role where they have autonomy and aren't micro-managed. Knowing in advance what you are able to offer, or not able to offer, is essential to giving employees what they need. This will impact the job description you post, the interview format you follow and the way you work with your team. 
Next, you need to make sure that your team has the tools and resources to do their work. If it is a new role that requires them to develop processes, make sure they are aware and have a clear idea of how to approach this once they start.
Lastly, if you have a team working long hours to meet a deadline, give them extra time off the next day or week to make up for it, or bring everyone coffee or lunch to thank them for their efforts. Get creative with your appreciation.
5) Reward and encourage hard work, good work and good ideas
Encourage your team to be innovative, to propose better ways of doing things and to share ideas for new services or products. New members of the team bring a fresh perspective and may have an idea that completely transforms your process to save hundreds of hours (or dollars) per year. When people work hard and do good work, show appreciation—from shout outs to pay raises.
If you've been in business awhile and are unsure how you can still carry out the above, ask your staff (either through anonymous surveys or 1:1 meetings) for their input to help create the buy-in to have the positive culture flow throughout.
You can learn more about building a great culture in the NAWBO Institute through Cultivate Advisors' courses on Dynamic Leadership, Rockstar Recruiting and Impactful Communication. Contact Stephanie Guerre for more information or to get a code to take the courses for free.