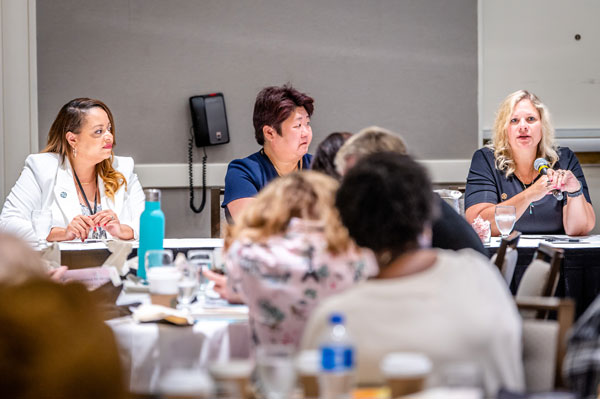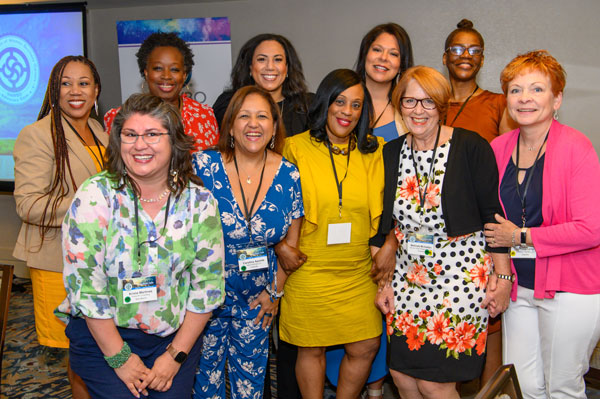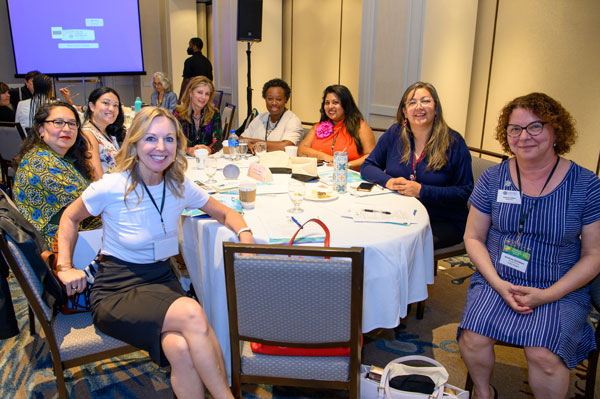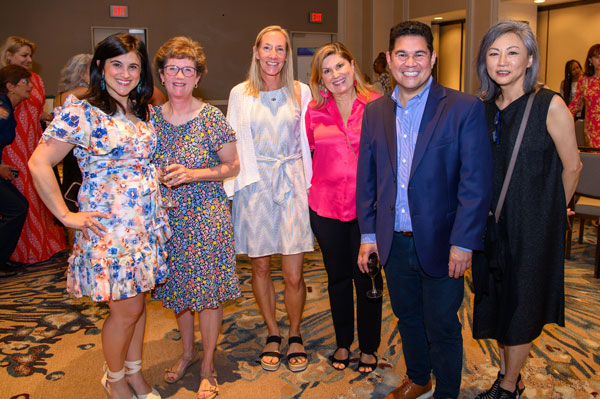 There's no better place for the voice of women business owners to be heard than in our nation's capital with the legislators representing them and making decisions that impact their businesses. And that's exactly what happened after two years of meeting virtually—U.S. women business owners of all sizes and sectors came together in-person in Washington, DC for NAWBO's 2022 Advocacy Days.
This year's two-day event, generously sponsored by Intuit, Ewing Marion Kauffman Foundation, Master Your Card, Meta and Small Business Roundtable, kicked off with a fireside chat with Michele Chang, Deputy Assistant Secretary for Policy, U.S. Economic Development Administration, Department of Commerce. She shared how federal agencies such as the Economic Development Administration support micro businesses and emerging entrepreneurs.
Following the presentation of NAWBO's Advocate of the Year Award to NAWBO Chicago member and restaurateur Rohini Dey (see article on Rohini in this issue of NAWBO ONE), Natalie Madeira Cofield, Associate Administrator, Office of Women's Business Ownership, U.S. Small Business Administration, took the stage to share opportunities for accessing capital and financial literacy resources. She also spoke about how her Office works with resource partners.
Other Day 1 highlights included presentations and panels on Breaking Barriers: How Technology Helps Women-Owned Businesses Succeed; Digital Tools for Business: How Women Entrepreneurs Can Use Digital Tools for Growth and Advocacy with Diana Doukas, Manager, Economic Impact for U.S. Policy Programs, Meta, and others; and Resiliency in the Nation's Capital: What Other Cities Can Learn From Washington, DC's Support of Women-Owned Businesses with Angela Franco, President and CEO, DC Chamber of Commerce, and others.
Day 2 began with a small business briefing featuring Hon. Blaine Luetkemeyer, U.S. Congressman (MO) and House Small Business Committee Ranking Member, and Shivani Pampati, Policy Advisor, Senate Committee on Small Business and Entrepreneurship. Participants were thrilled to hear first-hand from these most influential voices on small business in Washington regarding top priorities for their committees and how they are working on behalf of women entrepreneurs.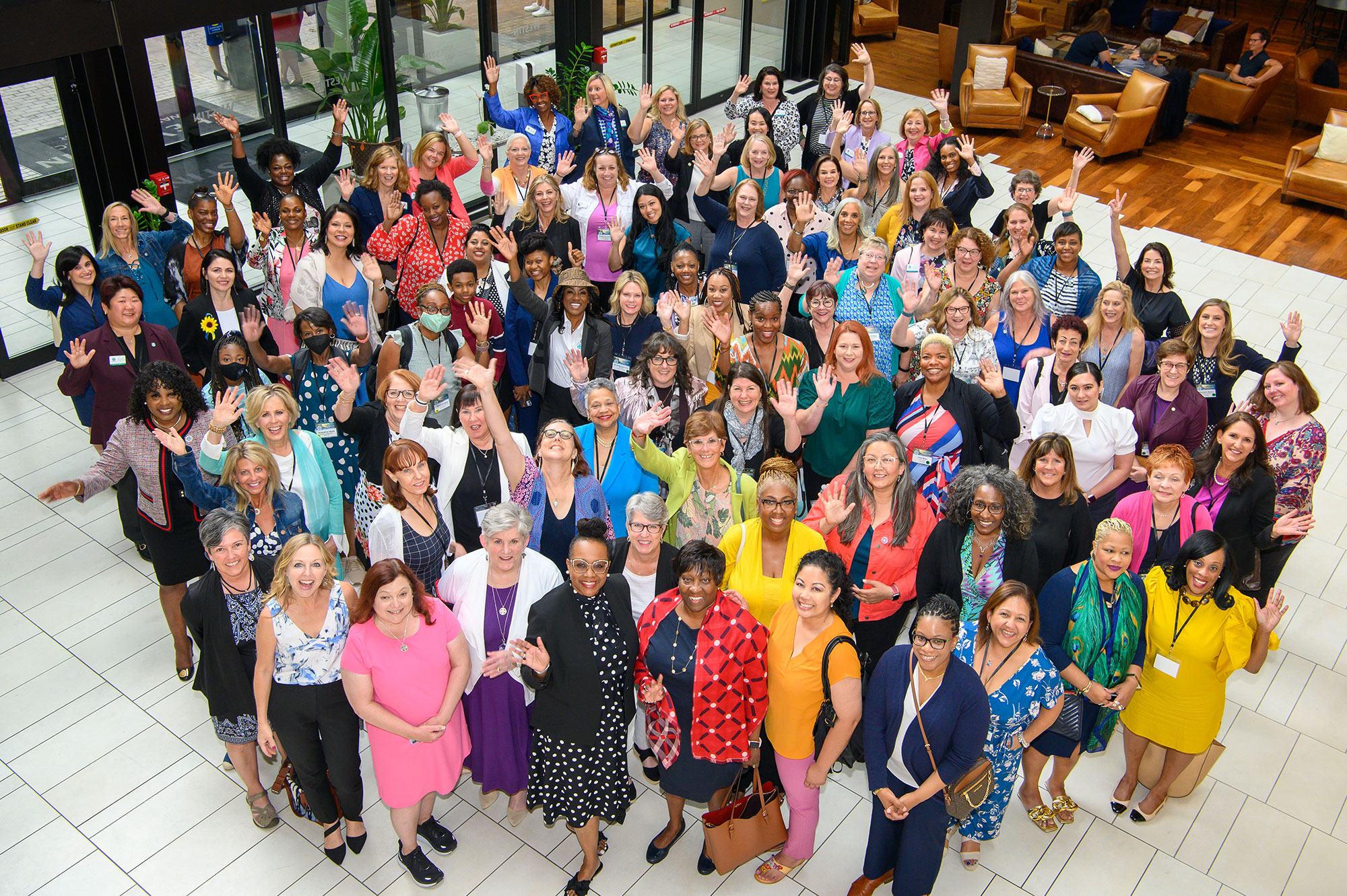 Participants also took a deep dive into results from the recent NAWBO-Intuit survey on the state of the nation's women business owners and were provided talking points to help guide 1:1 conversations that took place later in the afternoon with Congressional staff at the Capitol.
Other Day 2 highlights included a discussion on women's access to entrepreneurship, barriers to entry and opportunities, featuring the Ewing Marion Kauffman Foundation's newly released America's New Business Plan. In another session, representatives from FICO and Small Business Roundtable highlighted the importance of educating women, especially small business women, to understand how credit scores work and how they can be used to help them grow their businesses and access credit and capital.
NAWBO was founded 47 years ago in Washington, DC by a small group of women business owners who knew they were better together, so began sharing information about federal contracts, access to capital and more. Their efforts, and the number of women who joined them, grew into today's widely respected NAWBO voice that's bipartisan by design. It was exciting to see this voice in action and amplified at 2022 Advocacy Days!