---
Start your year off right with these upcoming no-cost programs!

Diversity, Equity, Inclusion and Belonging (DEI&B) Events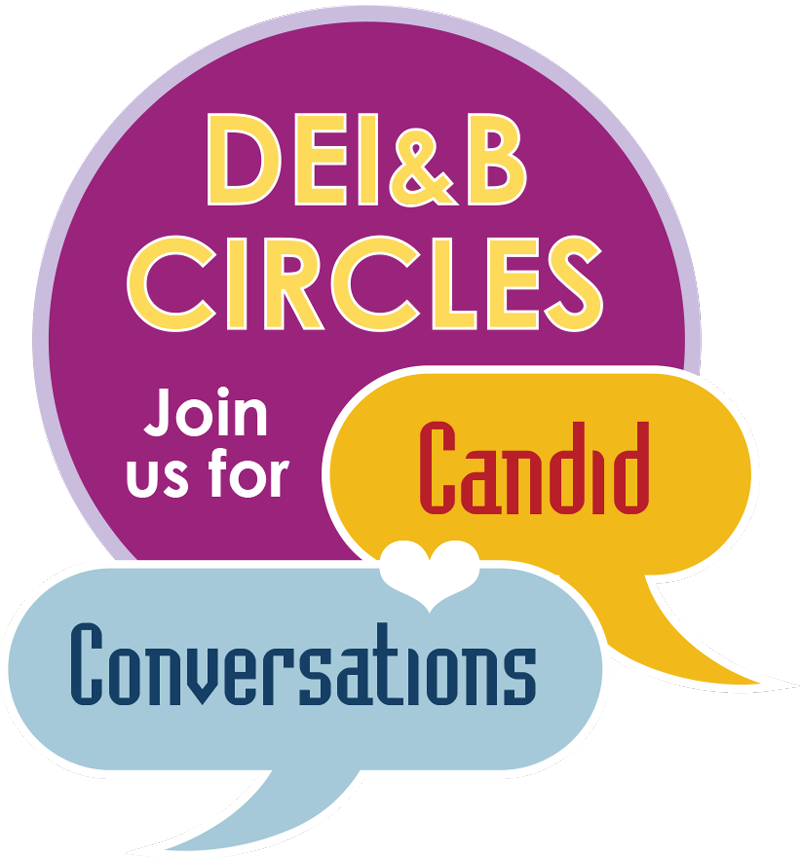 DEI&B Circles
Returning on Thursday, February 24 at 3 p.m. PT/5 p.m. CT/6 p.m. ET
Honest dialogue is the start of any healing process. Join NAWBO and the National Federation for Just Communities (NFJC) of WNY, Inc. for a monthly CANDID CONVERSATIONS virtual series of DEI&B Circle events—featuring facilitated dialogue designed to empower, encourage and support you in your diversity, equity, inclusion and belonging journey.
REGISTER NOW BY CLICKING THE DATES BELOW
February 24, 2022
March 24, 2022
April 28, 2022
May 26, 2022
---
Connect and Learn Events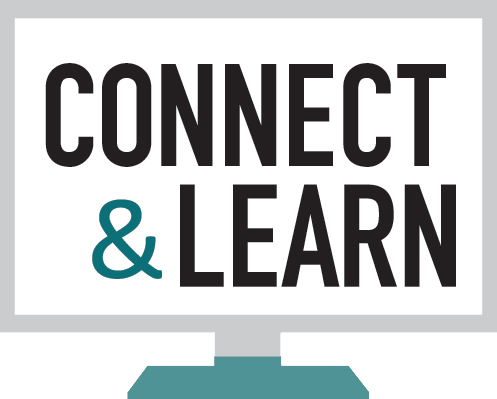 Every other Tuesday at 9 a.m. PT/11 a.m. CT/12 p.m. ET
Presented By NAWBO Premier Members Nationwide
Learn best practices and tools to help you in your business as well as focus on ways to promote self-care. During each event, we will have the opportunity to use our virtual lounge to connect with one another before the event starts and meet and greet with our speaker for the last 15 minutes of the hour we spend together. Join us to learn, connect and be inspired!
Next up: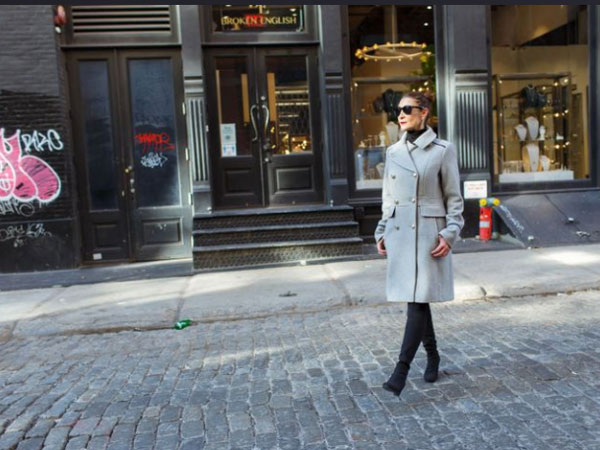 January 25
How to Shift Your Energy and Make More Money
Presented By Arezou Kohan
Walk away knowing exactly who you are when you are in your peak state and how to get there in minutes. Learn how to recognize what's depleting you and robbing of your life force energy. Finally, discover how to establish boundaries to protect your time and energy, so you can make more money by doing less. It's all energy. Your productivity is a product of your energy. Money is an exchange of energy.
Arezou is a former Los Angeles litigator and mediator turned transformational leader, healer, advisor, intuitive life-business coach and strategist. She is passionate about elevating women into positions of leadership, influence, power and philanthropy. Arezou offers remote private coaching and counseling sessions that are custom-tailored to the client's needs. She also offers an 8-week online branding and business-building course to empower you to step up into your future self.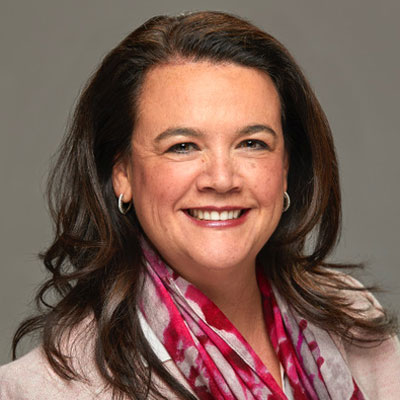 February 15
Leadership in Your Business and at Home
Presented By Melissa Lopez-Larson
There is a mental health crisis in our country and our youth are being affected disproportionately more than adults. However, with the rapidly changing physical, social and emotional development with subsequent changes in moods, anxiety and behaviors, it is often hard for parents to know when they should be concerned about their child. Furthermore, parents are not sure where to look for help or what kind of help is needed. Learn the typical changes that occur in our youth as they grow older as well as the major warning signs of mental health issues in children and adolescents that all parents should be aware of. Then, explore the vast ecosystem of care that is available to help you get your child back on track. Also, discuss the key elements of being a leader at work and at home to help raise healthy children.
Melissa is an adult, child and adolescent psychiatrist and received her M.D. from the University of Cincinnati School of Medicine. She performed her adult and child psychiatry training at Harvard Medical School training sites, including Massachusetts General Hospital/McLean Hospital and Cambridge Hospital, respectively. Her unique skill set has resulted in the establishment of a practice that combines classic psychiatric services with evidence-based complementary treatments.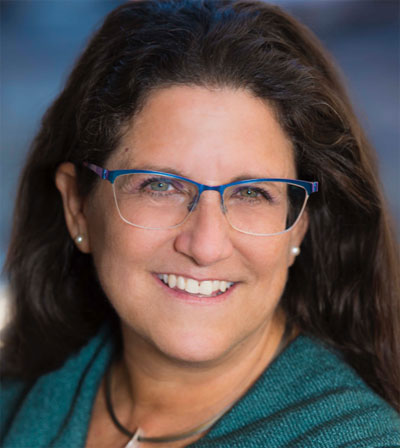 March 1
Can I Trademark That?
Presented By Michele Berdinis
Virtually every business has a trademark whether they know it or not. Learn what a trademark is and is not and how to pick a trademark that will be a strong foundation for your business to build on and keep you out of trouble. Main takeaways include: What is a trademark? What's the difference between ® and TM and SM? How is a trademark different from other types of intellectual property? What kinds of trademarks have strong legal rights? What kinds of trademarks will get you into trouble? How long does a trademark last
Michele graduated from Brown University in 1981 and from the University of San Francisco School of Law in 1985. Michele has been practicing intellectual property and business law for over 25 years. Until a few years ago, Michele was a partner at a boutique firm where she represented startups from formation to acquisition. Now, she's having a blast doing her own startup, Beeline Legal. Michele is a frequent speaker on how to keep your business out of legal trouble.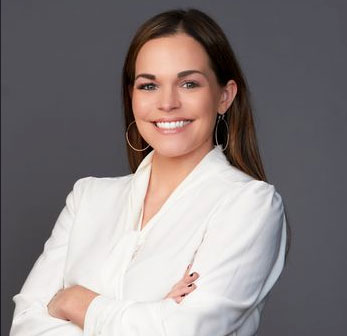 March 15
Ready to Present
Presented By Stephanie Korczynski
Uncover the secrets to quality presentation design and delivery that will leave your audience craving more. In this presentation, you will learn: The #1 reason people disengage and how to avoid it; three design tips for visually appealing slides; and how to create a stellar opening that captures and keeps your audience's attention.
Stephanie is a business and communications coach, award-winning public speaker and founder of The KORE Company. With over 11 years of experience creating engagement for top celebrities and executives, she is an expert storyteller, a natural born leader and master communicator.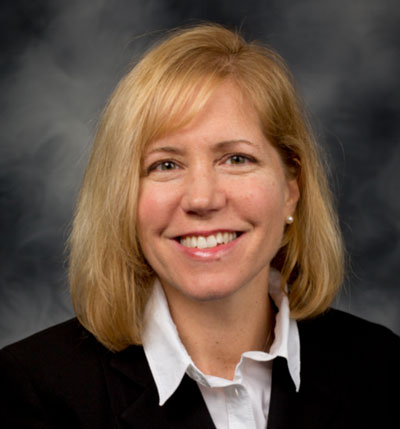 March 29
Setting Goals and Staying Focused
Presented By Gina Studer
Attain goal setting and time management strategies to help you grow your business and to hold you accountable to achieve these goals.
Gina's mission is to empower people to make positive change in their professional lives. Through career coaching, she works with career changers, career advancers and those in transition providing clarity, uncovering roadblocks and enabling forward motion. Having experienced many transitions herself, Gina knows what it feels like to be in her clients' shoes. With a background in sales and marketing, she equips clients with strategic tools providing them with confidence.
---

Community Connects Events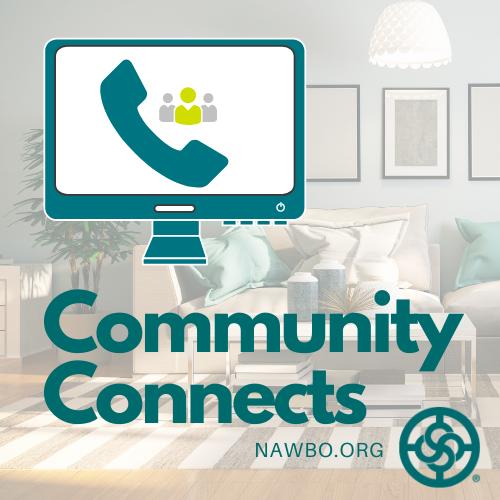 Every other Wednesday at 2 p.m. PT/4 p.m. CT/5 p.m. ET
Next up:
January 26
Join us on Zoom to meet other women business owners across the nation! We'll connect, share best practices and support one another in an interactive format. This is a safe space to share since the calls are not recorded. Please introduce yourself as you participate. We welcome non-member guests to attend up to two times and then ask that you decide if NAWBO is the right community for you. We will have a 10-minute huddle after each Community Connects to answer any questions you may have about NAWBO membership.
Use this link to join (no registration required): Join Zoom Meeting
---
NextGen Events
Mark Your Calendar For Our Next Quarterly Virtual Experience!
March 15: Featuring NAWBO Phoenix member Karianne Munstedt on The Authenticity in Your Brand.
Look for details and registration to open soon!
---
Advocacy Events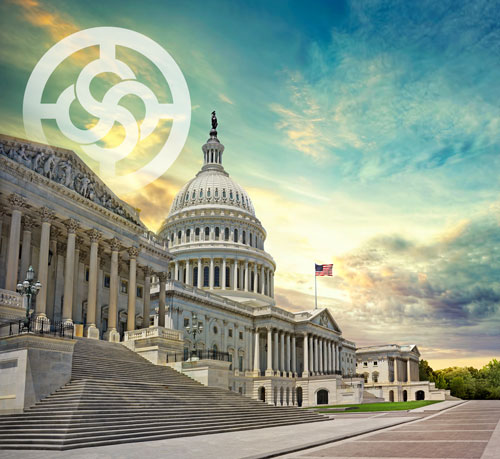 February Advocacy Call
Are you an advocacy pro or just starting out? Join us—all members are welcome—every second Tuesday of the month!
Tuesday, February 8 at 9 a.m. PT/11 a.m. CT/12 p.m. ET
Meeting ID: 758 7062 5171
Passcode: 8MUVut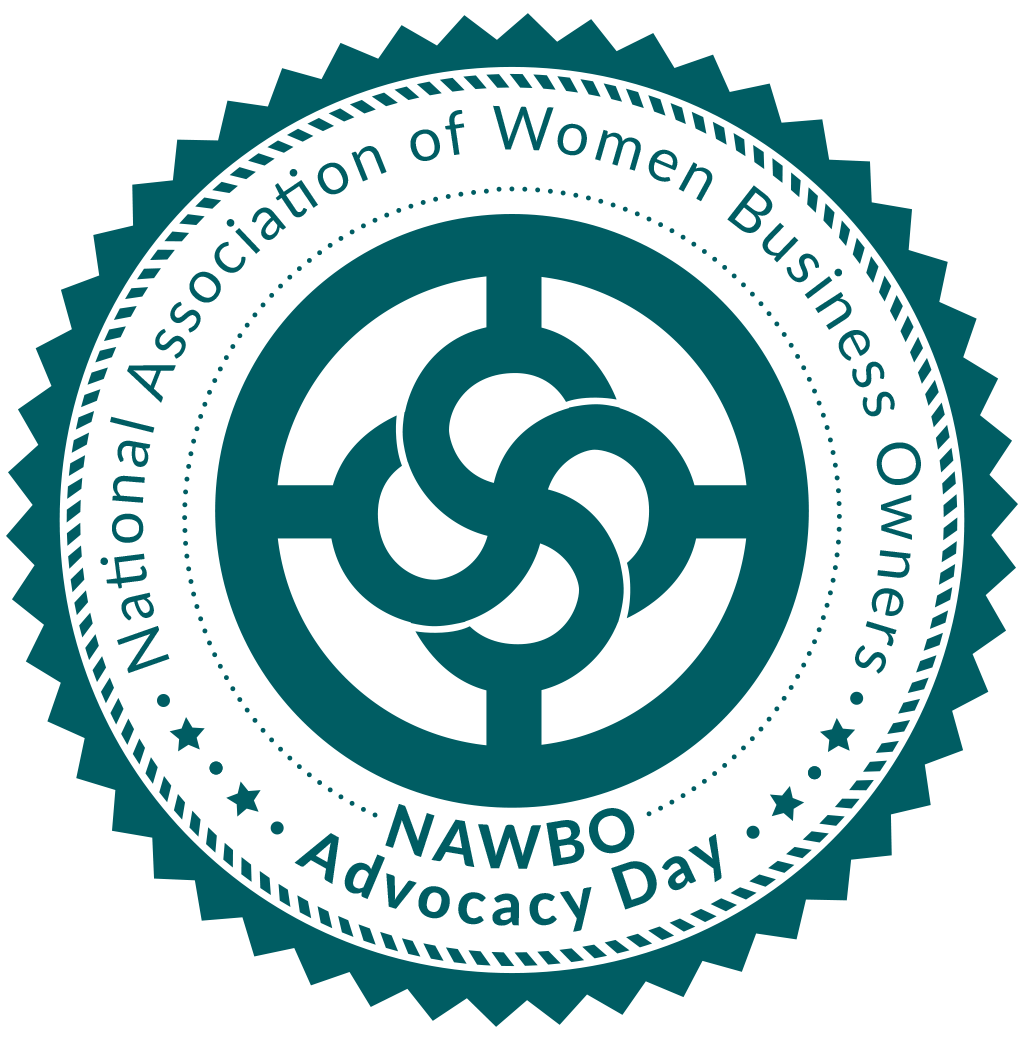 Also, join us in-person for Advocacy Days 2022:
Power your voice and take your seat at the table on June 7-8 in Washington, DC.
---
Membership Events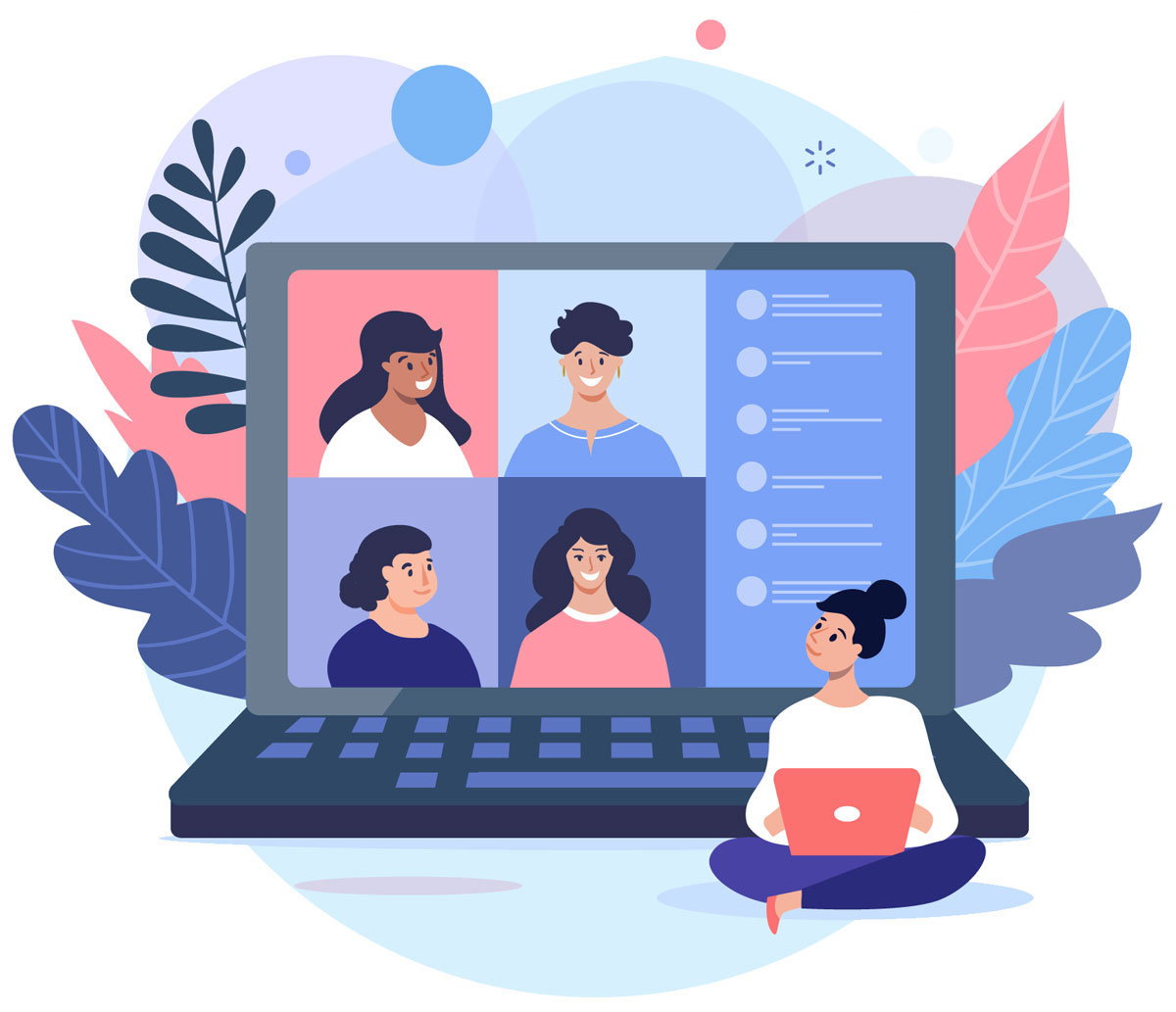 Member Orientation
For all members
Get to know the benefits belonging, including benefits, events, programming and opportunities to increase your company's visibility. This webinar provides best practices for how to get the most out of your NAWBO membership!
Tuesday, February 8 at 10 a.m. PT/12 p.m. CT/1 p.m. ET
Register in advance for this meeting here.
After registering, you will receive a confirmation email containing information about joining the meeting.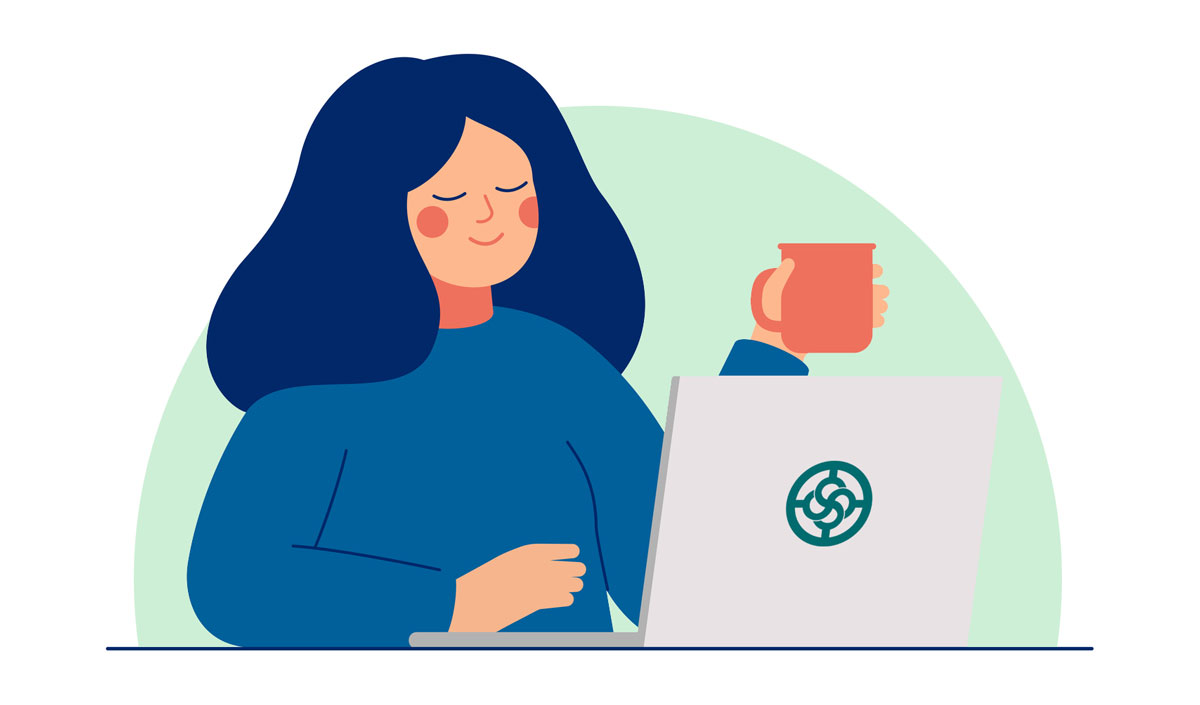 WHY NAWBO? Webinar
For potential members as well as chapter leaders (it's a great tool for recruitment)
Learn why NAWBO is the "go-to" premier women's organization for thousands of women business owners across the U.S.
Thursday, February 24 at 9 a.m. PT/11 a.m. CT/12 p.m. ET
Register in advance for this meeting here.
After registering, you will receive a confirmation email containing information about joining the meeting.
---
Partner Events
 
Together in Innovation
(A Free Virtual Event Presented by the Office of Innovation Outreach, U.S. Patent and Trademark Office)
Wednesday, January 26 at 11 a.m. PT/1 p.m. CT/2 p.m. ET
The world needs your ideas. Learn how to unleash them from teams of innovators who will expand our knowledge of inner and outer space. Don't miss this chance to hear from successful creators, each with fascinating backgrounds that shaped their careers. You will learn about resources available to communities nationwide, best practices for innovating and ways to protect your hard work as you follow your own path.