NAWBO Diversity, Equity, Inclusion & Belonging (DEI&B) Consultant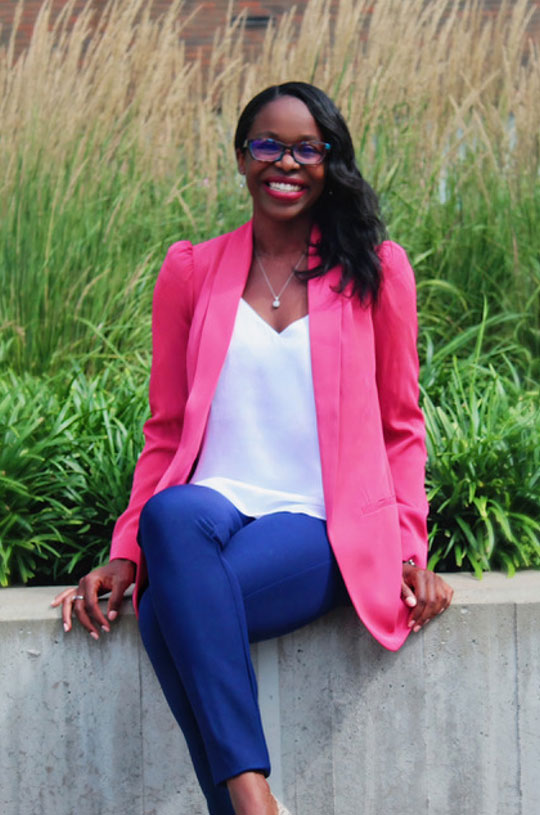 Business
I'm excited to be partnering with NAWBO to take what's already been done around DEI&B—the efforts aren't new, though some are now more visible—and expand and continue to grow it. My background in industrial organizational psychology and expertise around DEI&B combine to provide valuable external perspective as I coordinate with the NAWBO team.
Also, a little about my background: I am chief consulting officer and co-founder of Mattingly Solutions, a diversity, equity and inclusion (DEI) consulting firm. I'm passionate about helping organizations use their metrics to create data-backed DEI strategies, and have partnered with organizations such as DICK's Sporting Goods, American Eagle Outfitters and Intelsat in reviewing and developing various DEI programs. 
---
Lifestyle
Growing up I was terrified of animals and never thought I would want one of my own. However, my partner convinced me to get a dog and now I'm his "person." I love having Winston around and snuggling on tough days—he just knows when I need him. He also keeps me healthy as I walk with him for at least an hour and a half every day. Besides Winston, the work I do can be draining at times, so I like to veg out. I'm at my best when I can turn things off and take a nap.
---
Community
I am co-chair of the Society of Industrial Organizational (IO) Psychology's Institutional Research Committee and chair of the Business Development and Partnerships Committee for Blacks in IO. I'm also extremely passionate about my sorority, Alpha Sigma Alpha, and hold a few different positions there like leading their DEI Learning and Development Task Force. I know what people did for me when I was a collegiate and how that experience impacted my life (I received my B.S. in Psychology from Emporia State University and my M.S. in Industrial Organizational Psychology from Radford University), so I want to do the same for current collegiates.