Thank you to the following list of companies for supporting the Minnesota chapter of the National Association of Women Business Owners. We greatly appreciate your support and encourage our members to do business with our Corporate Partners.
One of NAWBO's greatest strengths is our ability to build strategic alliances, coalitions and affiliations with corporate and affinity partners that help support and propel the growth and prosperity of women-owned businesses. NAWBO serves as the most effective and direct access to a community of successful women entrepreneurs. NAWBO offers you the ability to build a meaningful and mutually beneficial partnership that helps to strengthen the wealth-creating capacity of our members and promote economic development.  Intersted in learning about becoming a NAWBO-MN Corporate Partner?  CLICK HERE to view the 2023 Corporate Partner Sponsorship Brochure.
Read about our Corporate Partners below: 
PLATINUM SPONSORS
Catalyst Fund

Our newly launched Catalyst Fund helps make our mission of propelling women into economic, social, and political spheres of power possible.  When you become a Catalyst Fund Donor, you will be part of a dynamic and enterprising group of women recognized for their contributions at events, online, and in printed NAWBO materials.  With annual contributions to the fund, we will enable positive change for women entrepreneurs through meaningful programming and education.
Bremer Bank
Bremer Bank has roots in the places where we live and work that go back to 1943, and a history of making a real-world difference in the lives of our customers that begins with our founder. Otto Bremer believed that if banks helped businesses in good times and bad, communities would thrive. Today, we're proud to work with the people who grow our food, build our economy, and serve our neighbors. We offer banking, mortgage, investment, wealth management, trust and insurance in Minnesota, North Dakota and Wisconsin. We're here to help you solve your toughest problems, seize your biggest opportunities, and achieve success on your terms, now and in the future.
GOLD SPONSORS

KNOCK, inc.
Headquartered in Minneapolis, Minnesota, KNOCK, inc. is a full-experience creative agency that strategically connects clients and their brands to consumers across the globe. Driven by design and all things digital, we solve the most complex advertising and marketing objectives.

SILVER SPONSORS
SeaChange Print Innovations 
SeaChange means transformation – and to SeaChange, the opportunity to approach printing in a new and smarter way. Since launching in March 2014, SeaChange Print Innovations has been busy finding new ways to transform their customer's print, structural design, packaging, kitting, mailing, fulfillment and digital media needs by offering refreshing solutions. SeaChange is also WBE Certified. NAWBO-MN is pleased to have SeaChange as a Gold level sponsor. 

BRONZE SPONSORS
Advent Talent Group

Why Advent Talent Group?  Sure, we've been in business for decades. And, yes, we've won some awards.  But the real reason you should work with us? We genuinely care about helping people (and we're good at it, too).  Temporary staffing agencies should make finding the right opportunities simple. Quick. Even fun!  If you're great at what you do, and you're looking for work with leading employers in the Minneapolis/St. Paul metro or Twin Cities region, connect with us. Then go do your thing. We've got the rest.  At Advent, being superhuman doesn't mean being perfect. It means embracing our shared humanity, celebrating our unique differences, and connecting with others in a genuine way. We are dedicated to making it easier for all people to bring their authentic selves to work
Focusing on transactional law, litigation and appeals, our Minneapolis attorneys represent clients in practices ranging from construction, finance, patent, trademark and copyright litigation, business and real estate to estate planning. In each of these areas we have earned a reputation for multidisciplinary excellence, unwavering ethical integrity and singular devotion to those who put their trust in us. These qualities form the foundation of Hellmuth & Johnson, enabling us to fulfill our mission to protect and advance our clients' interests across the spectrum of their legal needs.
Insperity
Since 1986, Insperity® CEO Paul Sarvadi envisioned making business owners' lives easier by taking HR and administrative burdens off their plates. So he decided to start a company with little more than 600 square feet of space and one telephone. Since then, Insperity has grown as a result of helping clients reach their goals.  Our business model is simple: We're dedicated to helping businesses succeed by taking care of the things that could be distracting you from the bigger picture. We do this by helping you control expenses, minimize risk exposure and maximize your opportunities for revenue generation.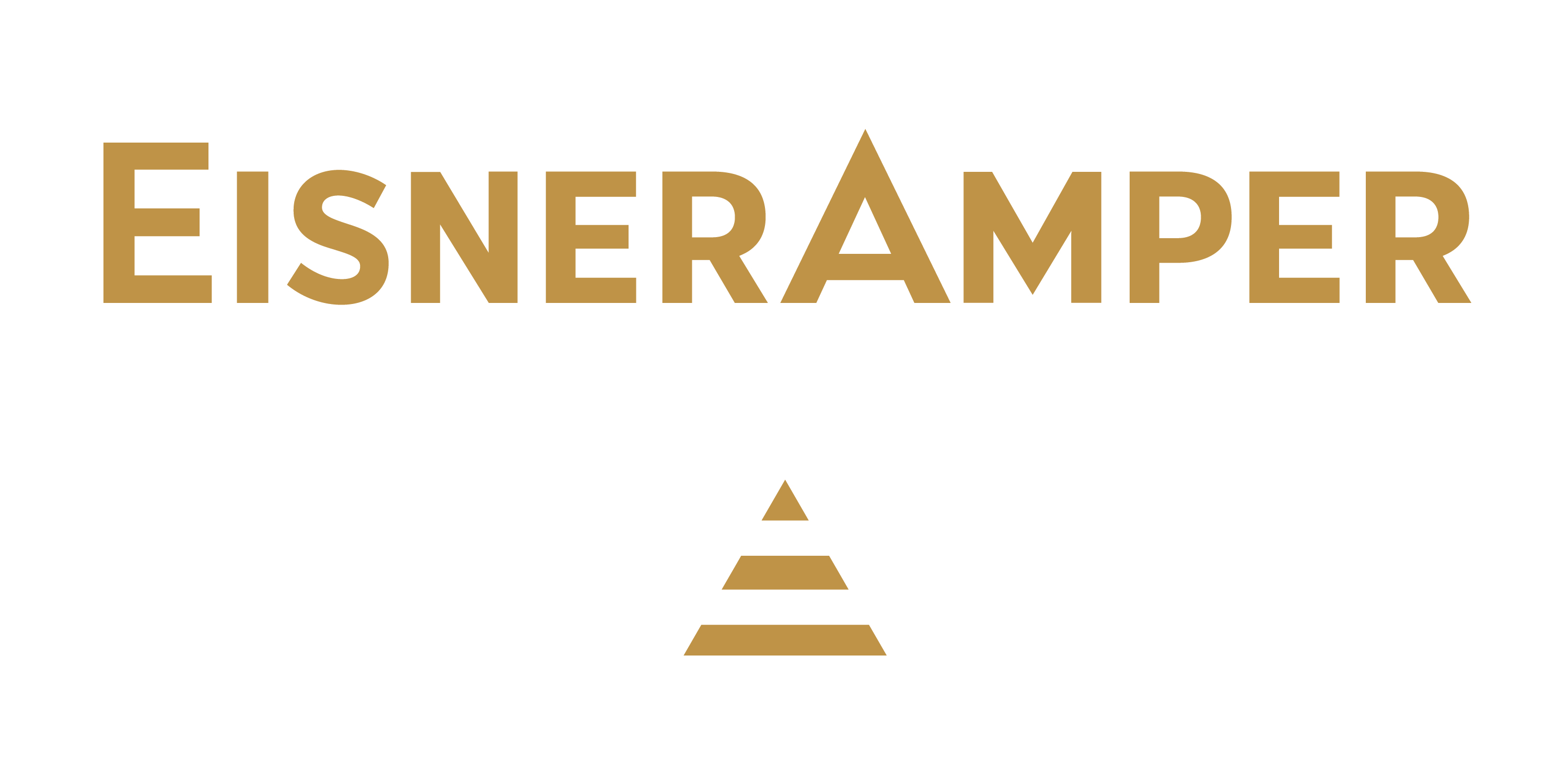 A CPA firm in Minneapolis and Silver level sponsor of NAWBO-MN, EisnerAmper is proud to be a strong advocate for the city and community they serve. Dedicated to doing things right with a desire to help the community, EisnerAmper is an accounting firm with its foundation in thinking differently and leading fearlessly.
Medtronic

Medtronic's Mission:  To contribute to human welfare by application of biomedical engineering in the research, design, manufacture, and sale of instruments or appliances that alleviate pain, restore health, and extend life.  To direct our growth in the areas of biomedical engineering where we display maximum strength and ability; to gather people and facilities that tend to augment these areas; to continuously build on these areas through education and knowledge assimilation; to avoid participation in areas where we cannot make unique and worthy contributions.  To strive without reserve for the greatest possible reliability and quality in our products; to be the unsurpassed standard of comparison and to be recognized as a company of dedication, honesty, integrity, and service. 
U.S. Bank

U.S. Bancorp is the parent company of U.S. Bank National Association, the fifth-largest commercial bank in the United States. We're headquartered in Minneapolis, Minnesota and operate more than 2,000 bank branches in 26 states.  Our team of more than 70,000 employees serve our millions of retail, business, wealth management, payment, commercial and corporate, and investment services customers across the country and around the world, With a diversified mix of business lines generating $23 billion in annual revenue, we're strategically positioned in our industry, reaching $559 billion in assets.
THANKS TO ALL OF OUR CORPORATE PARTNERS