---
October 2021
---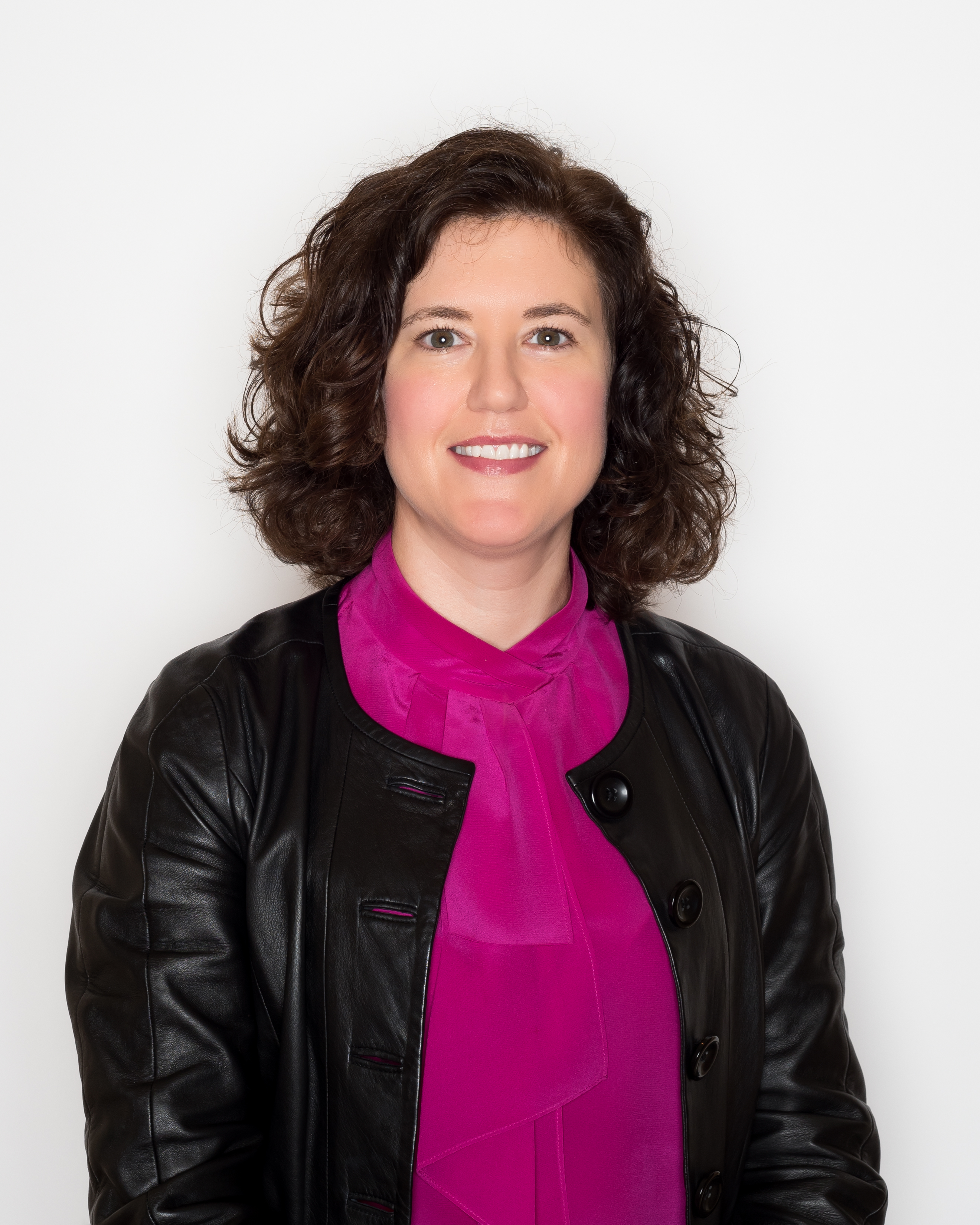 Virtual Connect and Learn - Save Money and Time by Standardizing Your Procedures
October 2tth @12pm ET
REGISTER HERE
Presented By: Joanna Beck
Companies focus on the big picture: increasing sales, lowering costs, and delivering products to market quickly. Unfortunately, it's the small things that hamper growth: a missed deadline here, a failed callback there. They all add up to frustration and are roadblocks to growth. Companies can be more effective and efficient by identifying and correcting the small issues that impact the big picture. This helps them better serve existing customers, reach new customers faster, and increase profits. Streamlined operations help companies grow quickly during robust economies and pivot faster during down times. Your business will run better and your business frustration will turn into more time for that vacation with your family or to enjoy a yoga class more than once a month.
Bio:
Joanna Beck is frustrated by inefficiency and promises that don't deliver or solutions that don't work. She has endured companies that make it hard to solve customer problems and are only focused on themselves.
Joanna ventured out on her own to show that small changes can make big impacts. Entrepreneurs don't have the bandwidth to change and improve operations, and her knowledge & experience makes a huge difference to their bottom line.
With broad experience in strategic planning, process improvement, and operations, Joanna started Beck Insights after spending her 20+ year career in project management, operations, and change management for large corporations.
---
November 2021
---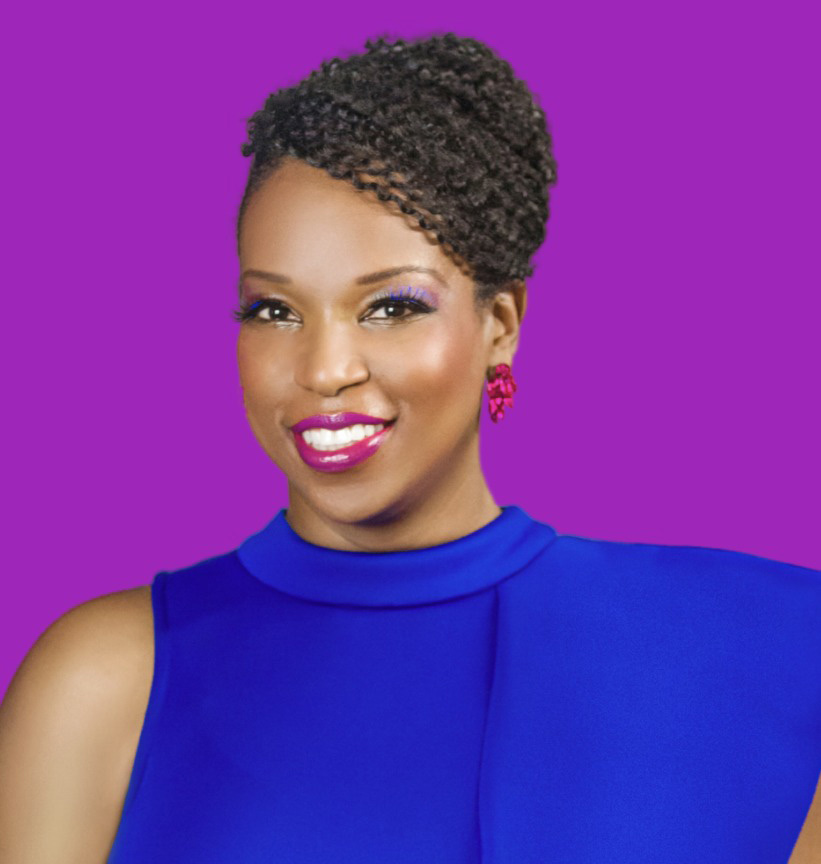 Virtual Connect and Learn - How to Rebirth Your Brand and Marketing
November 9th @12pm ET
REGISTER HERE
Presented By: Tanika Vital-Pringle
Tanika is Founder and Chief Brand Strategist at Brand Rebirth, a purpose-driven brand consulting and learning agency. Tanika started her career on Wall Street 20 years ago as Asst. V.P at J.P. Morgan Chase and spent a decade of her career in brand management at Royal Dutch Shell. Her metrics-centered methods have generated over $100 Million in her career and enabled her to successfully develop, manage and launch billion-dollar valued brands.
This presentation will equip Femmepreneurs (Women-Owned Businesses) and Intrapreneurs with the knowledge, insights, and tools to increase effectiveness in the marketplace through the appropriate use of Branding and Marketing.  Key outcomes include:
Become a more strategic thinker and guardian for your company brand

Demonstrate ability to identify brand attributes

Incite inspiration to become a better informed femmepreneur who successfully builds and markets her brand

Understand the financial role authenticity plays in branding

Clarify benefits and recognize dimensions of brand storytelling and marketing

Understand the main differences between branding and marketing

Obtain strategies to future proof your marketing strategy
---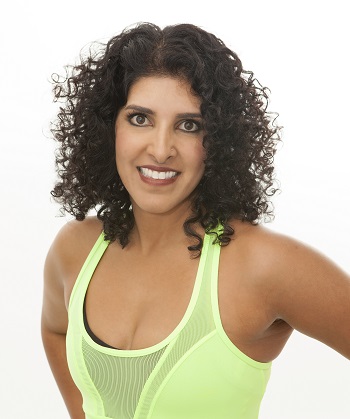 Virtual Connect and Learn - The Power of Posture and Ergonomics on Pain and Posture
November 30th @12pm ET
REGISTER HERE
Presented By: Zeena Dhalla 
Zeena Dhalla is a Postural Alignment Specialist and Certified Ergonomics Specialist in Orange County, California and is the Founder of VerticAlign Posture Coaching. Zeena graduated with a BS from Northwestern University and has multiple certifications from organizations such as the National Postural Institute and the Egoscue Method of Postural Alignment.
Zeena Dhalla will review the benefits of integrating a posture and ergonomics program into your work force. The presentation will highlight the science around posture therapy and ergonomics and how it can benefit workers, especially those working from home. We will review good posture and what it looks like, common posture deviations and how sitting posture and ergonomics can impact musculoskeletal disorders.  We will also review the economics behind the implementation of these programs on workers compensation claims. The presentation will also include some exercises that can be implemented as "ergo breaks" into the work day to improve posture and productivity.
What is good posture
What are common postural deviations
How does sitting posture and ergonomics impact MSD's
What exercises can I do in my day to correct my posture
---
January 2022
---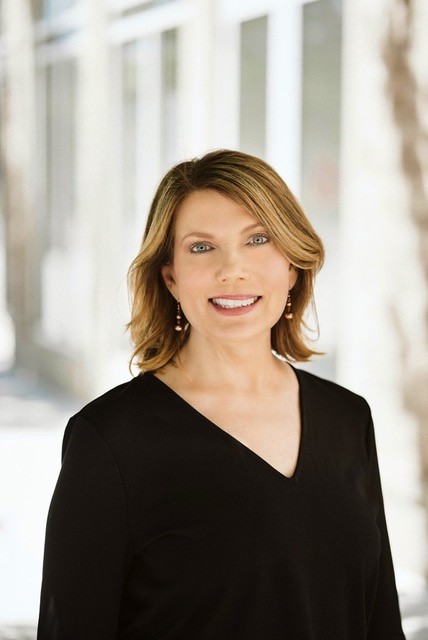 Virtual Connect and Learn - Building a New Business Culture
January 11 @12pm ET
REGISTER HERE
Presented By: René Massey of NAWBO Greater Raleigh
Learn how to build company culture with organizational alignment to meet and welcome clients; gap analysis to find out what your company may need to bring in new clients; training and communication to achieve ROI; and tools to sustain a new business system.
René is a founding principal and president of The SalesBoost Companies. René has over 25 years of experience in professional services sales, leading to the development of Dots Grow, a digital platform used by service companies to bring in new clients. René's early career responsibilities included new business and leadership roles in managed health care in various states, including opening new market offices.
---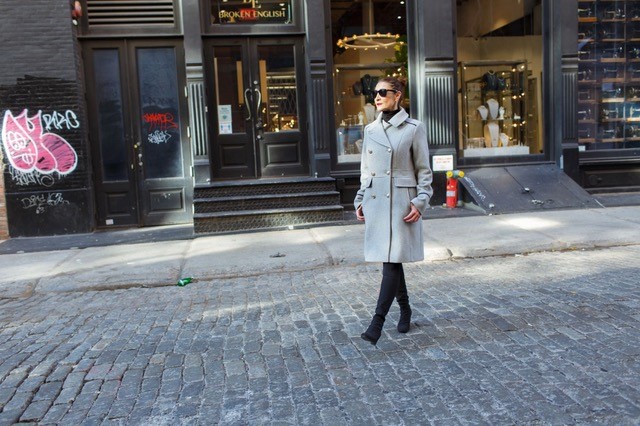 Virtual Connect and Learn - How to Shift Your Energy and Make More Money
January 25th @12pm ET
REGISTER HERE
Presented By: Arezou Kohan of NAWBO NYC
Walk away knowing exactly who you are when you are in your peak state and how to get there in minutes. Learn how to recognize what's depleting you and robbing of your life force energy. Finally, discover how to establish boundaries to protect your time and energy, so you can make more money by doing less. It's all energy. Your productivity is a product of your energy. Money is an exchange of energy.
 Arezou is a former Los Angeles litigator and mediator turned transformational leader, healer, advisor, intuitive life-business coach and strategist. She is passionate about elevating women into positions of leadership, influence, power and philanthropy. Arezou offers remote private coaching and counseling sessions that are custom-tailored to the client's needs. She also offers an 8-week online branding and business-building course to empower you to step up into your future self.
---
February 2022
---
Virtual Connect and Learn - Leadership in Your Business and at Home
February 15th @12pm ET
REGISTER HERE
Presented By:  Melissa Lopez-Larson, MD of NAWBO Salt Lake City 
There is a mental health crisis in our country and our youth are being affected disproportionately more than adults. However, with the rapidly changing physical, social and emotional development with subsequent changes in moods, anxiety and behaviors, it is often hard for parents to know when they should be concerned about their child. Furthermore, parents are not sure where to look for help or what kind of help is needed. Learn the typical changes that occur in our youth as they grow older as well as the major warning signs of mental health issues in children and adolescents that all parents should be aware of. Then, explore the vast ecosystem of care that is available to help you get your child back on track. Also, discuss the key elements of being a leader at work and at home to help raise healthy children.
 
---
March 2022
---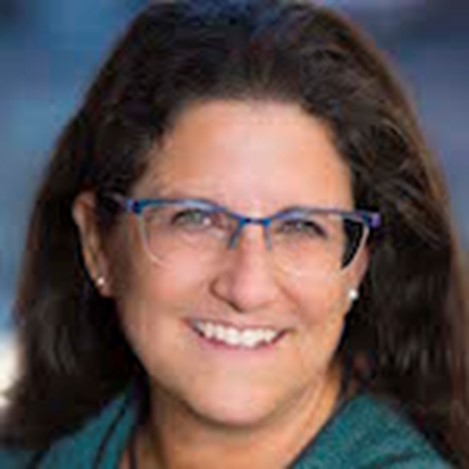 Virtual Connect and Learn - Can I Trademark That?
March 1st @12pm ET
REGISTER HERE
Presented By:  Michele Berdinis of NAWBO NYC

Virtually every business has a trademark whether they know it or not. Learn what a trademark is and is not and how to pick a trademark that will be a strong foundation for your business to build on and keep you out of trouble. Main takeaways include: What is a trademark? What's the difference between ® and TM and SM? How is a trademark different from other types of intellectual property? What kinds of trademarks have strong legal rights? What kinds of trademarks will get you into trouble? How long does a trademark last?
Michele graduated from Brown University in 1981 and from the University of San Francisco School of Law in 1985. Michele has been practicing intellectual property and business law for over 25 years. Until a few years ago, Michele was a partner at a boutique firm where she represented startups from formation to acquisition. Now, she's having a blast doing her own startup, Beeline Legal. Michele is a frequent speaker on how to keep your business out of legal trouble.
---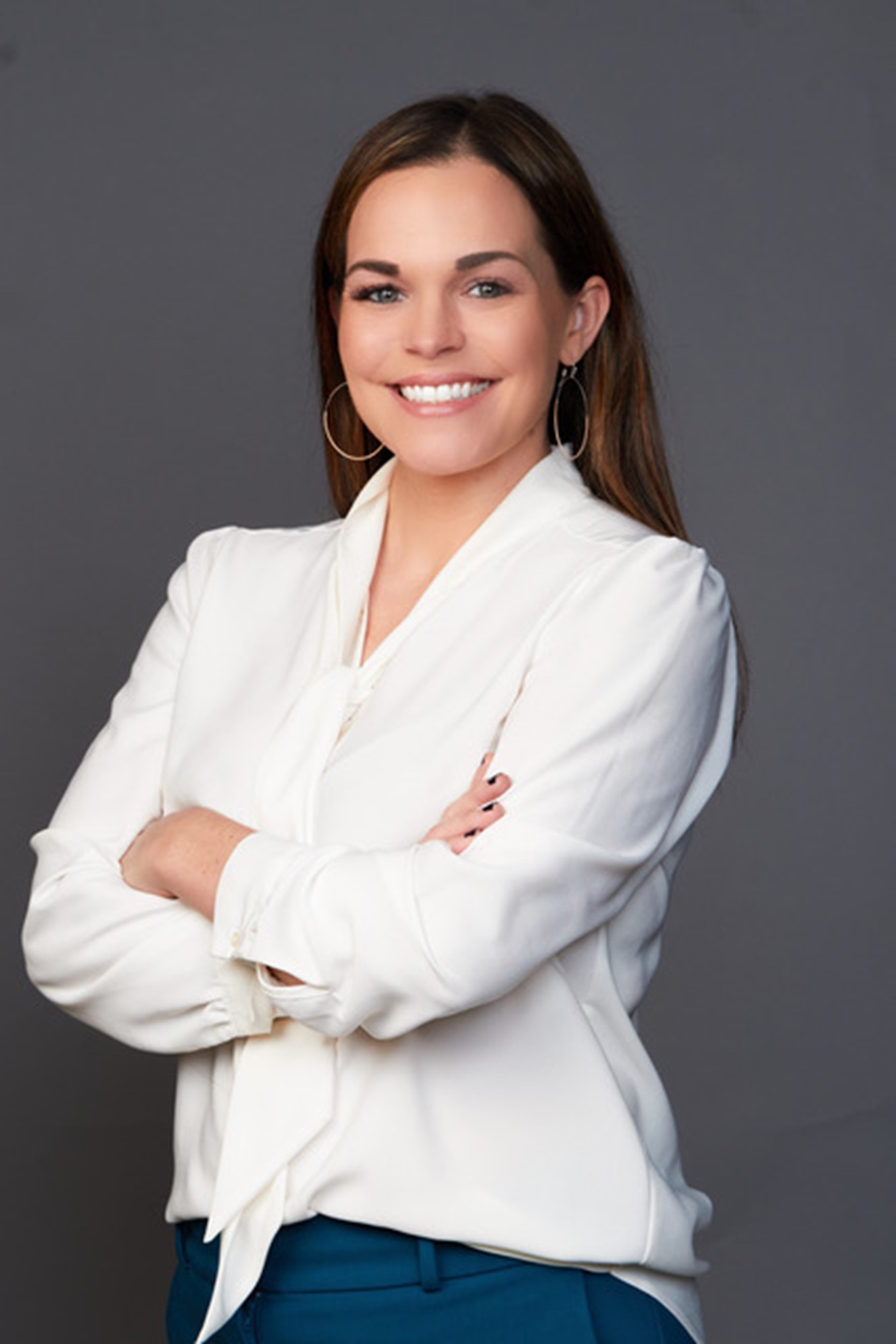 Virtual Connect and Learn - Ready to Present
March 15th @12pm ET
REGISTER HERE
Presented By: Stephanie Korczynski of NAWBO Charlotte
Uncover the secrets to quality presentation design and delivery that will leave your audience craving more. In this presentation, you will learn: The #1 reason people disengage and how to avoid it; three design tips for visually appealing slides; and how to create a stellar opening that captures and keeps your audience's attention.

Stephanie is a business and communications coach, award-winning public speaker and founder of The KORE Company. With over 11 years of experience creating engagement for top celebrities and executives, she is an expert storyteller, a natural born leader and master communicator.
 
---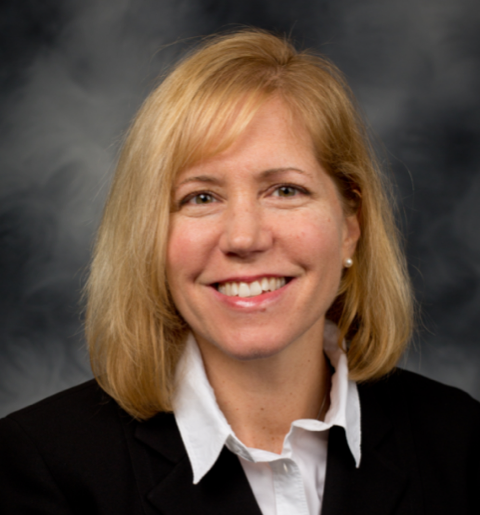 Virtual Connect and Learn - Setting Goals & Staying Focused
March 29th @12pm ET
REGISTER HERE
Presented By: Gina Studer of NAWBO Columbus
Attain goal setting and time management strategies to help you grow your business and to hold you accountable to achieve these goals.
Gina's mission is to empower people to make positive change in their professional lives. Through career coaching, she works with career changers, career advancers and those in transition providing clarity, uncovering roadblocks and enabling forward motion. Having experienced many transitions herself, Gina knows what it feels like to be in her clients' shoes. With a background in sales and marketing, she equips clients with strategic tools providing them with confidence.
---
ALSO, WE HAVE SUPPORT AVAILABLE TO YOU 24/7 ONLINE THROUGH: