About NAWBO Dallas/Ft. Worth
Started in 1985 by a group of energetic, visionary women who believed in the collective strength of women business owners. Our chapter is a professional organization dedicated to propelling the success of the 200,000 women entrepreneurs in the greater Dallas/Ft. Worth area. We are comprised of over 50 women-owned businesses with revenues averaging over $250,000 annually and representing a wide variety of business segments and sizes. These are the types of businesses driving our economy's growth. The Dallas / Fort Worth Chapter is comprised of dynamic, dedicated women leaders who believe in developing strong alliances to serve women business owners across the Metroplex. Our focus is on servant leadership, public policy advocacy, and developing strategic programming to support the growth of complex businesses.
Mission
The National Association of Women Business Owners (NAWBO) propels women entrepreneurs into economic, social and political spheres of power worldwide by:
Strengthening the wealth creating capacity of our members and promoting economic development within the entrepreneurial community
Creating innovative and effective change in the business culture
Building strategic alliances, coalitions and affiliations
Transforming public policy and influencing opinion makers 
Vision
Propel the women business owners in Dallas/Ft. Worth to their next level of success.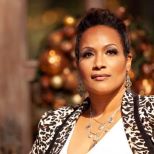 Tresa L. Chambers, M.S., B.A., is the founder and CEO of Tenth Muse Enterprises, LLC, a brand marketing consultancy for creative entrepreneurs. Tresa's 30+ years of experience executing strategies in global publishing, technology, and nonprofit companies is behind her vision to create a world where there are no more starving artists. Her experience as a brand strategist, innovator, community advocate, and inventor with global brands, startups, and entrepreneurs has equipped her to prepare her clients to access opportunities within the creative economy, building a bridge between strong brands and expanding revenue-generating opportunities.