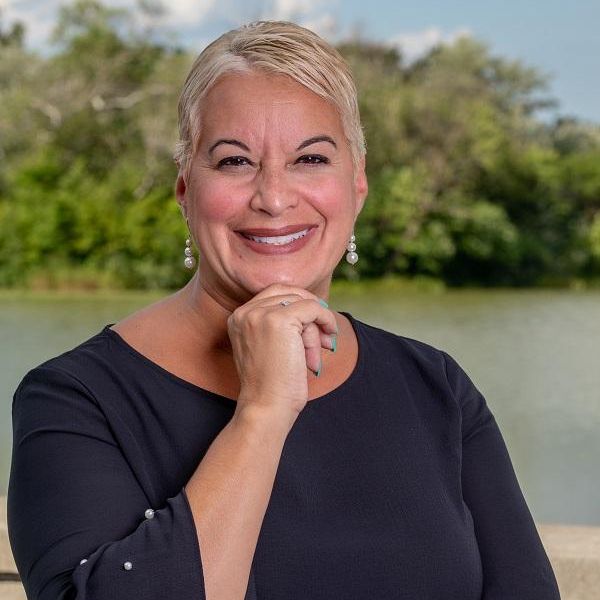 Spring has been a bit slow to come to Chicago this year. With more cloudy, cold, or rainy days than sunny ones, I can't help but hope [for my own mental well-being] that May brings more warmth, more clear skies and more May flowers!
We've got a couple of updates for you this month so let's get into it.
Our Achievement Celebration Was a Success!
We hosted our 39th Annual Celebration of Achievement conference this past month and, for the first time since 2019, the ceremony was in person! We are so grateful that well over 200 people were able to attend, and the energy was amazing! Everybody seemed so happy to finally be together in the same room and we couldn't believe how much fun we had! Thank you so much to everyone who came, and congratulations to our honorees – you deserve the recognition and so much more.
May is Mental Health Awareness Month
It is time for all of us to recognize and honor the fact that we all have moments of sadness, anxiety, loneliness, self-doubt, or worse. This is something that I believe COVID made much more apparent.
I thought that I was managing COVID and the impact of a global pandemic just fine. I was grinding at my business, trying to be creative, and finding ways of surviving. That was until one day I felt such a huge sense of sadness, I knew that if I did not step back and try to slow down and rest, I would have fallen into a depression. I knew I had to get away somewhere and just sit still and reenergize, so I told my husband that I needed to go away for a while. We booked a flight and went to see our our parents. I am so glad that I listened to my body because I cannot imagine where I would be if I hadn't. Had it not been for my NAWBO family who was there to support not only me but one another, the last two years would have been very lonely.
I encourage you to reach out to someone when you are having a sad day and share what you are feeling at that moment. You'd be surprised how the Power of Community will lift you. 
What Helps Me When I'm Down
I'd also like to give you a few tips that I have found helpful when my day is gloomy:
1) Stop what you're doing, get up, and take a 5-minute walk. Simply going outdoors or getting up from your desk will have a major impact on your mood.
2) If you don't have a journal, take a scrap sheet of paper and write down how you feel. I found that by releasing my feelings on paper, I feel a deep sense of relief that comes with putting my worries outside of myself.
3) Reach out to someone you trust and let them know that you just simply need to talk. If you're like me, I used to feel that other people wouldn't have the time to listen, so it was better not to bother anyone with my problems. But people DO care, and you'll find that there is someone you love who will take the time to just sit with you. I'm sure there are people in your life who know they can come to you for the comforting support of a friend; let it be you from time to time!
4) When someone asks you how you are doing, you don't always have to automatically say you're doing great. Try being vulnerable; be honest and say exactly how you feel. By sharing emotions with others, they will almost always respond with gratitude. They'll thank you for being honest because sometimes they're feeling the same way! You just gave them the chance to acknowledge their own feelings, letting them know it's okay to be sad or worried or scared.
5) Check in with your employees: More than ever before, it's likely that someone is going through something, and they may not realize that they should feel comfortable enough to share, or that it even ultimately helps to share. Consider letting them take some time off work, provide them with resources, or just simply listen to them. Your employees will deeply appreciate that you truly care.
Okay / Not Okay
Make time for mental well-being. Be there for yourself and for others. You and the people you love need to not only recognize when something seems "off", but also to understand that others have already been there (or may be going through the same thing). Realize that it's okay to have these feelings and experiences – but it's NOT okay to keep it lidded and hope things get better somehow. 
Thank you so much for reading. Please take care of yourselves this month and every month. I am always here to listen and talk, so feel free to reach out to me at any time.
Elizabeth Colón