What is your favorite ritual for your own self-care?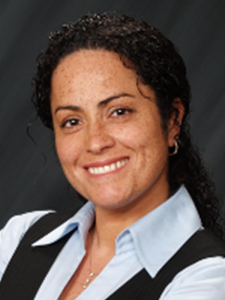 Anabel Lopez, CPA, PMP
I completely agree that women have a greater tendency to "sacrifice" more of their time for others. Like most of my counterparts, I used to focus more on what others needed and would tend to forget about myself and my own needs. In October of 2020, I started a routine that required me to wake up at 6:00 am just so I could go for a 30-minute swim at the YMCA across our offices, followed by a simple cup of coffee before my world started at 7:00 am.
This ritual has made such a difference for me.  After a couple of months of doing that, I realized that I was not willing to give up my "serenity time" – and as a result, I am able to focus and provide more assistance than before, just by taking 1 hour a day for me.  Regardless of how each of us defines our "serenity time" it is important to recognize the need and the importance of it.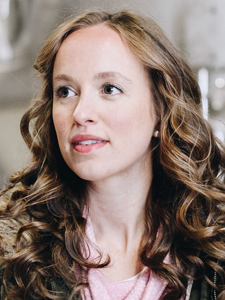 Katie Morgan
Although I know the importance of taking care of myself, there just isn't a lot of time for self-care while running a business and being the primary caregiver of my 3 and 1 year-old. As the owner of a craft cidery and taproom recovering from the trials of pandemic lockdowns, and as a mom of young kids, I feel like I'm in 'survival mode." It's frustrating to hear messages of self-care everywhere I turn, because I want to scream, "There just isn't time!" When people tell me to make time, I want to ask "Well then WHO is going to accomplish everything I have to do?" It seems counterintuitive that the big push for self-care could cause stress, doesn't it? I realized that I just needed a different mindset and I needed to be realistic. At this point in my life, my self-care can't be time with friends, time alone, or a yoga or exercise class – but it doesn't have to be!
Self-care is all about stress reduction, and the number one thing that relieves my stress is being productive and checking things off of the to-do list. I'm sure so many women can relate! The more organized I am, the more efficient I can be. I know this is obvious, but with so much going on, I get off track with organization easily. I make a simple list each day of the top 3-5 things that I've triaged (thank you, nursing background!), or prioritized for the day. This simple step is very effective.
Healthy eating and exercise are crucial! I consistently eat well, knowing that it helps fuel my body and mind to get through each day, even when I'm not sleeping enough. As far as exercise goes, these days things look a little different! My kids and I have a lot of dance parties in the house, which is really great exercise when your dance moves are as wild as ours!