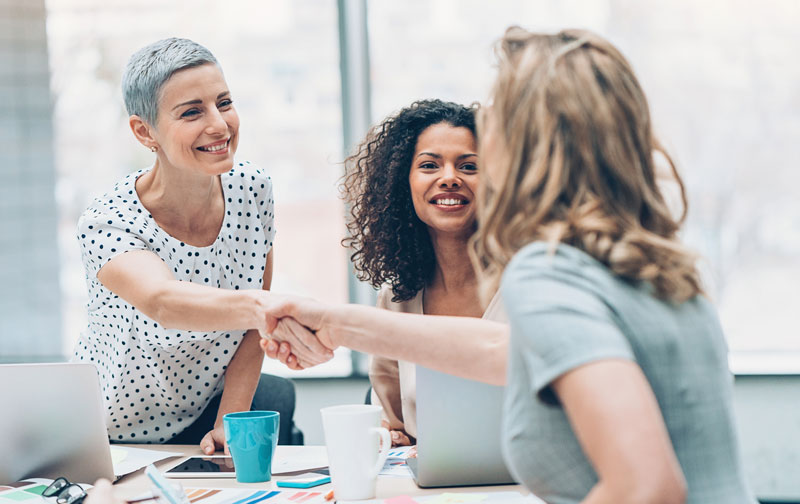 If women business owners had the ability to improve one thing to open doors of opportunity for the establishment, expansion and growth of their businesses, you'd likely hear these three words: access to capital.
Women entrepreneurs have historically faced challenges when it comes to identifying and securing sources of funding to start or grow their businesses. Bank of America's Women Business Owner Spotlight indicates that 42 percent of women have never applied for a business loan or line of credit. Also, almost 60 percent of women entrepreneurs say they do not have the same access to capital as their male counterparts, and nearly a quarter believe women will never have equal access.
Yet access is what women small business owners need most right now, according to a 2022 survey commissioned by NAWBO in partnership with Intuit QuickBooks. Almost half (49 percent) of the 1,036 NAWBO members who completed the survey say extra funding would have the greatest impact on their business today, if they could get it. In order of preference, they want expanded access to government grants, tax breaks and business loans. Read more about the survey's findings here.
So where do women business owners turn when they need education and access? For starters, to NAWBO. A major focus of NAWBO's 2022 Advocacy Agenda is accessing capital through increased financial literacy education. We have been advocating for:
Creating a Network of Financial Professionals: Lawmakers must investigate viable ways to educate women and minorities on developing long-standing relationships with financial institutions. Establishing open communication with local and national banks that are open to financing small businesses is critical. All entrepreneurial development programs offered by the U.S. Small Business Administration (SBA), such as Women Business Centers, Small Business Development Centers and SCORE, should host events to connect women business owners with financial institutions to form these much-needed relationships.
Investing in Yourself: Many women business owners lack access to financial literacy training. For women to be set up for success, there must be greater availability of education related to financing, capital and credit. Women business owners would benefit from increased opportunities to learn about the importance of investing money into their businesses to grow and scale. All of SBA's Resource Partners should have financial education components specifically designed for women business owners. 
Over the last year, NAWBO has also been proud to partner with FICO to help our community of women business owners understand the role of credit in accessing the capital they need—personally and in their businesses—through their Score A Better Future credit empowerment program and webinar series. Watch for these free, virtual events as they continue to travel to markets throughout the U.S. in 2022.
Lastly, NAWBO's National Women's Business Conference is next month, October 9-11, in Louisville, Kentucky. I'll be there, and so will NAWBO's partners, including our banking industry partners who would love to share their resources and knowledge to help you access what you need. I hope to see you there!

—Karen Bennetts
  2022-2023 NAWBO National Board Chair