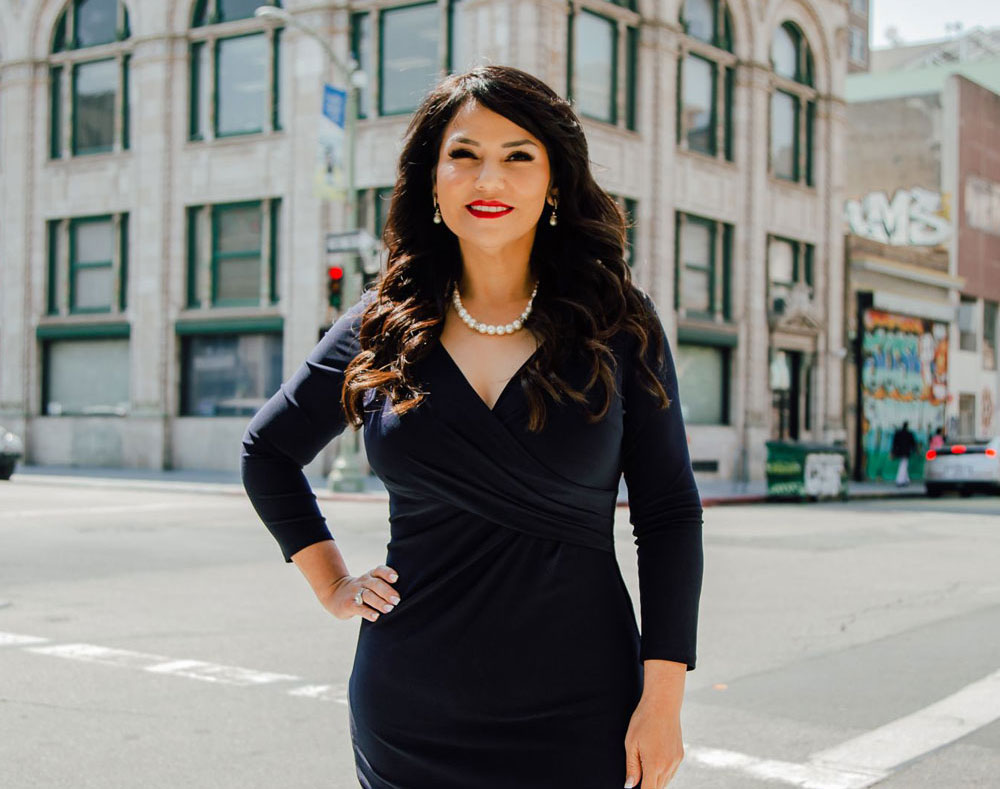 Dr. Yasmin Davidds is an entrepreneur, psychologist and visionary as well as founder and CEO of her own institute, Dr. Yasmin Davidds Leadership Institute, which has helped over 5,000 students. Dr. Davidds' work has earned her numerous honors and awards for her pioneering expertise in entrepreneurial, negotiation and leadership training for multicultural women.
Dr. Davidds remarks that now more than ever, entrepreneurs need support to become much more adaptable to rapid changes in the marketplace. In addition, they need their businesses to be flexible and agile to match changing times, at a time when it's getting harder to retain customers while controlling costs. Women entrepreneurs must be able to execute a vision that inspires others to work together in a gender-inclusive culture and maximize a triple bottom line: organizational profit, individual fulfillment and societal enrichment. Dr. Davidds' Institute offers entrepreneurs that important stepping stone.
The Entrepreneur Program for Multicultural Women, currently accepting applications, is focused on unlocking the growth and job creation potential of multicultural women-owned small businesses through greater access to business education, financial capital and business support services. The program is co-sponsored and hosted in partnership with the USC Marshall School of Business and the USC Latino Alumni Association.
"We know that diversity, inclusion and differences enrich our program and we honor this," Dr. Davidds  says. "Now more than ever, our programs are transformative, professionally, emotionally and internally…there is an identity shift. It's very important that you have that safe space where women entrepreneurs come together, you feel that energy, you feel supported and you explore your leadership. And shifting to virtual has worked. We have all adapted and are grateful that we can still come together when we do weekly video conference calls and virtual leadership sessions. We see each other. We support each other. We bond and support each other, and we don't need to be in the same city, state or even country…we can connect. We are all in this together."
The Dr. Yasmin Davidds Leadership Institute has a long-standing commitment to promoting a diverse and inclusive culture through its programs and their impact. It is committed to its students and how their values intersect with their commitment to excellence and their ever-evolving leadership journey, which impacts their personal and professional bottom line. The 2021 Entrepreneur Program for Multicultural Women, which will run from March through June of 2021, is now open for admissions.  
Program Highlights Include:
Applications are currently being accepted: Entrepreneur Application Link
Priority Admission: December 30th
Program Dates: March through June of 2021
Platform: Virtual
Program Contact: info@multiculturalwomelead.org
The program is comprised of three main components:
Development of Multicultural Women Entrepreneurial Leadership skills through Harvard's highly acclaimed "Authentic Leadership" curriculum
Integrated study of a comprehensive step-by-step systematic business growth model
A network of successful Multicultural Women Entrepreneurs to help business owners focus on their most critical business issues and increase business capacity