Get Involved With Advocacy
Please join the NAWBO Chicago Advocacy Committee on the first Friday of each month on Zoom from 11:00 am – 12:00 pm to learn about current issues and policy work impacting our professional lives, and what you can do to help effect change. Together we can make a difference!
Email committee co-chairs Cathie Van Wert at cathie@doubletakedesign.com and Melissa McAtee at melissa@elbecreativepartners.com for more information, to visit a virtual meeting, or to join our committee. Learn more about our committee here.
---
ACTION ITEMS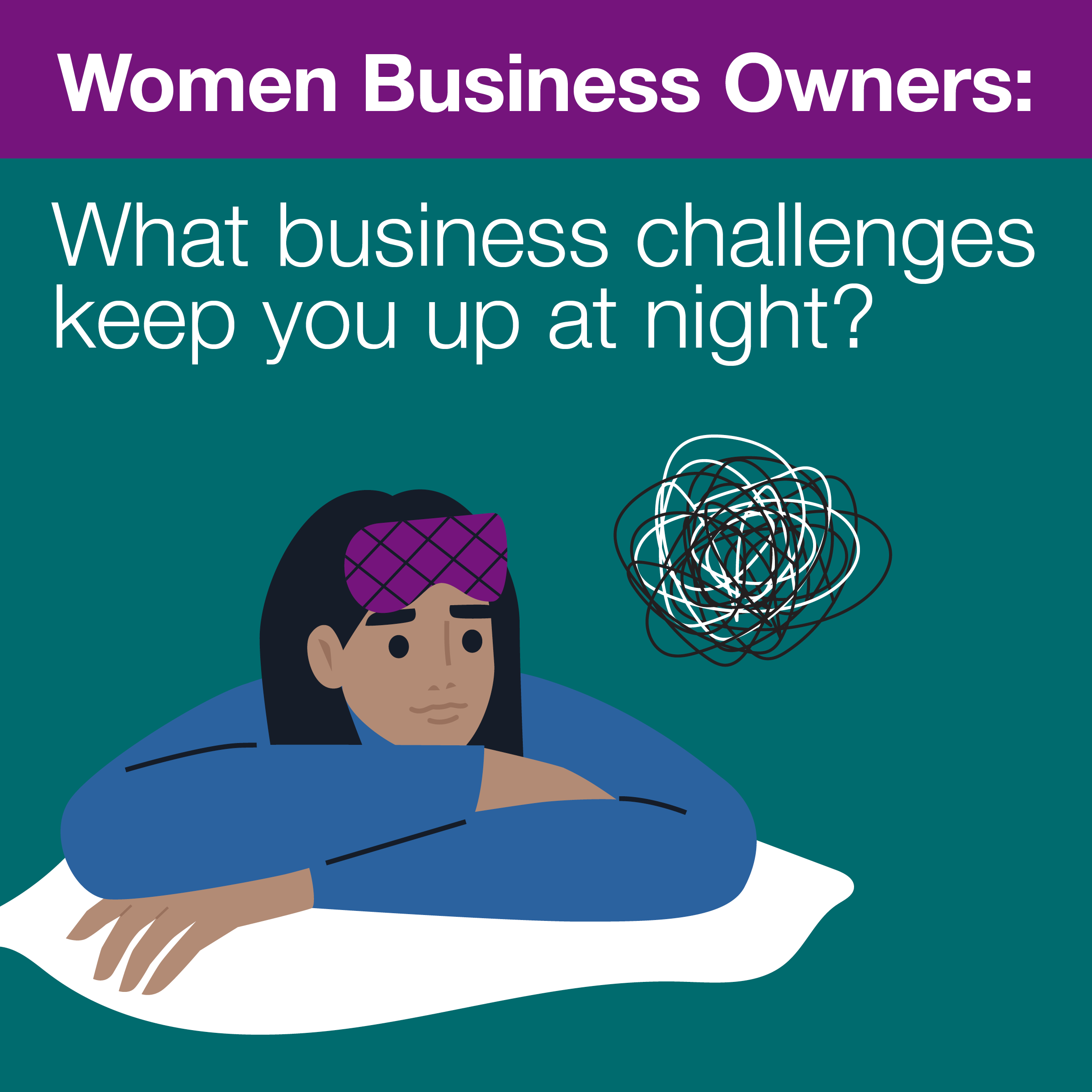 Women Business Owners: What business challenges keep you up at night?
The NAWBO Chicago Advocacy Committee is currently working on its second annual Advocacy Survey, with the goal of learning about the business challenges WBOs are facing, and prioritizing these challenges in our future advocacy efforts. Please take a couple minutes to complete a short pre-survey, which will help us understand current issues and craft the 2023 survey around real business challenges: Complete the short pre-survey here.
Thanks in advance for your input! 
---
IMPORTANT UPDATES
Chicago Paid Leave and Paid Sick and Safe Leave Ordinance (PTO Ordinance) Passes
Over the last few weeks, the NAWBO Chicago Advocacy Committee has been engaged with our partner, the SBAC (Small Business Advocacy Council) to address the rapidly evolving PTO Ordinance — now noted as "the most progressive paid leave policy in the United States of America." While we appreciate the Chicago City Council's efforts to protect workers, the ordinance could hurt small businesses and cause harm to disinvested communities because — among other reasons — it is set to take effect December 31, 2023, which allows very little time for businesses to get up to speed on record-keeping and notice requirements and be in compliance by the end of the year.
While the media was mainly focused on the positive impacts of this ordinance for workers, we were fortunate to be made aware of the ordinance details and its potential hardships for Chicago's small businesses, including: 
•
Arduous PTO tracking measures
•
Substantial fines imposed on those businesses who do not comply
•
Employees' right to sue employers for denying paid time off (private cause of action)
In efforts to voice our concerns and push to pause the ordinance vote, NAWBO Chicago and 31 chambers and place-based organizations from across the city co-signed a letter to the City Council written by the SBAC. We also joined the SBAC and representatives of these organizations at a press conference at City Hall the week of the vote, and urged committee members and other Chicago small business owners to join us in reaching out to our alderwomen/men to express concerns. We asked the alders to refrain from voting "yes" to the ordinance without the addition of appropriate safeguards for small businesses. 
The new ordinance was ultimately passed on Thursday, November 9 after several rounds of negotiations and delays, and after Alderman Ervin and Alderman Reilly filed amendments introducing a cure period to the private cause of action. These amendments, and the statements made during the City Council debate, open the door for discussions about how to protect small businesses from unintended consequences related to the ordinance. We will be working with the SBAC and its coalition on additional proactive legislation, including:
•
Advocating for a PTO cure period for penalties/lawsuits and providing space for small businesses and non-profits to comply
•
Education around the PTO ordinance
•
Proactive measures that support local businesses and communities
•
Outreach and engagement
While there is much work left to do, one thing is for sure: the voice of NAWBO was heard, and we thank our committee and other NAWBO members for taking action! As soon as we have more information, we will be sure to share it.
This is just one example of what business advocacy looks like, and why we are so passionate about this meaningful work. If you've been looking to get involved, we'd love to have you! Meetings are held on Zoom every first Friday of the month at 11:00 am. Please email co-chairs Cathie Van Wert (cathie@doubletakedesign.com) and Melissa McAtee (melissa@elbecreativepartners.com) for more information.
U.S. Small Business Administration — FREE Virtual Loan Clinic
Learn about SBA's leading role and how to prepare a request for capital. Come to this FREE monthly loan clinic to understand credit requirements, interest rates, collateral terms, and amounts available. Find sources of money to start or grow your business. Learn how to approach a lender, find bankers interested in your needs and improve your chances of success. This program covers regular 7a lending and programs. 
Registration is not required
When: First Wednesday of every month 
Time:  9:00 to 11:00 am (Phoenix, AZ time)
This is a webinar held via Microsoft Teams - click below:
+1 202-765-1264 United States, Washington DC (Toll)   
Conference ID: 837 909 022#